"I trust daddy, but not when it comes to hair. He has no idea how hair works," says Maisha Mashua matter-of-factly. "We'll aim to change that," counters Mahlatse, the dad in question.
Mahlatse's words are more than just lip service, as Mahlatse and Lusanda Mashua's lounge has been transformed into a make-shift hair salon for the morning. At Mahlatse's request, hairstylists Sofia Makumbe and Jane Mhone are giving their first ever hair care training session for dads and their daughters.
Dads Akhona Gajula and Ndinae Netshivhangoni have joined with their daughters, Milisa (Gajula) and Ndiene (Netshivhangoni), and are also there to learn. "I'm SO nervous – I generally understand the amount of pain that she goes through as I go through it myself," says Akhona, who has had dreadlocks for over 10 years.
"What's the pointy comb for?" asks Ndinae as they get started. Sofia explains that this is a "tail comb" which is used to detangle the hair and can also be used to make parting lines. Sofia and Jane then proceed to walk the dads through hair care basics such as how often to wash and how to treat hair between washes. "You mustn't keep braids in for a whole term," Sofia gently chides. She also explains to the dads that there are different types of hair, and knowing what type of hair their daughter has will help when buying products. "Type 4c," they repeat after Sofia, aware that this is a game-changing piece of information that should not be forgotten.
Next, is hair washing. Amani (Mashua) is first up and takes things in her stride. "All I need is two cucumber slices for over my eyes, Papa," she says to Mahlatse.
With the girls' hair having been opened, detangled, brushed and washed, the dads are starting to feel more ready for the final and most significant challenge: styling. There is an atmosphere of intense concentration as the dads put into practice what they've just been taught. "I'm so proud of my line," says Mahlatse.
"Milisa, tonight you'll sleep upright," says Akhona after finishing up her elaborate style. "Bonnet," Mahlatse advises Akhona in a knowing tone.
With all the girls in unanimous approval of their hairstyles, the sense of elation from the fathers is apparent. "It was challenging, it was fun – we also had some great moments to connect," says Mahlatse.
"This time was very bonding for us. My daughters are getting older, so I need to find new ways of connecting with them. As they enter their teens, this is something that I can carry over," says Akhona.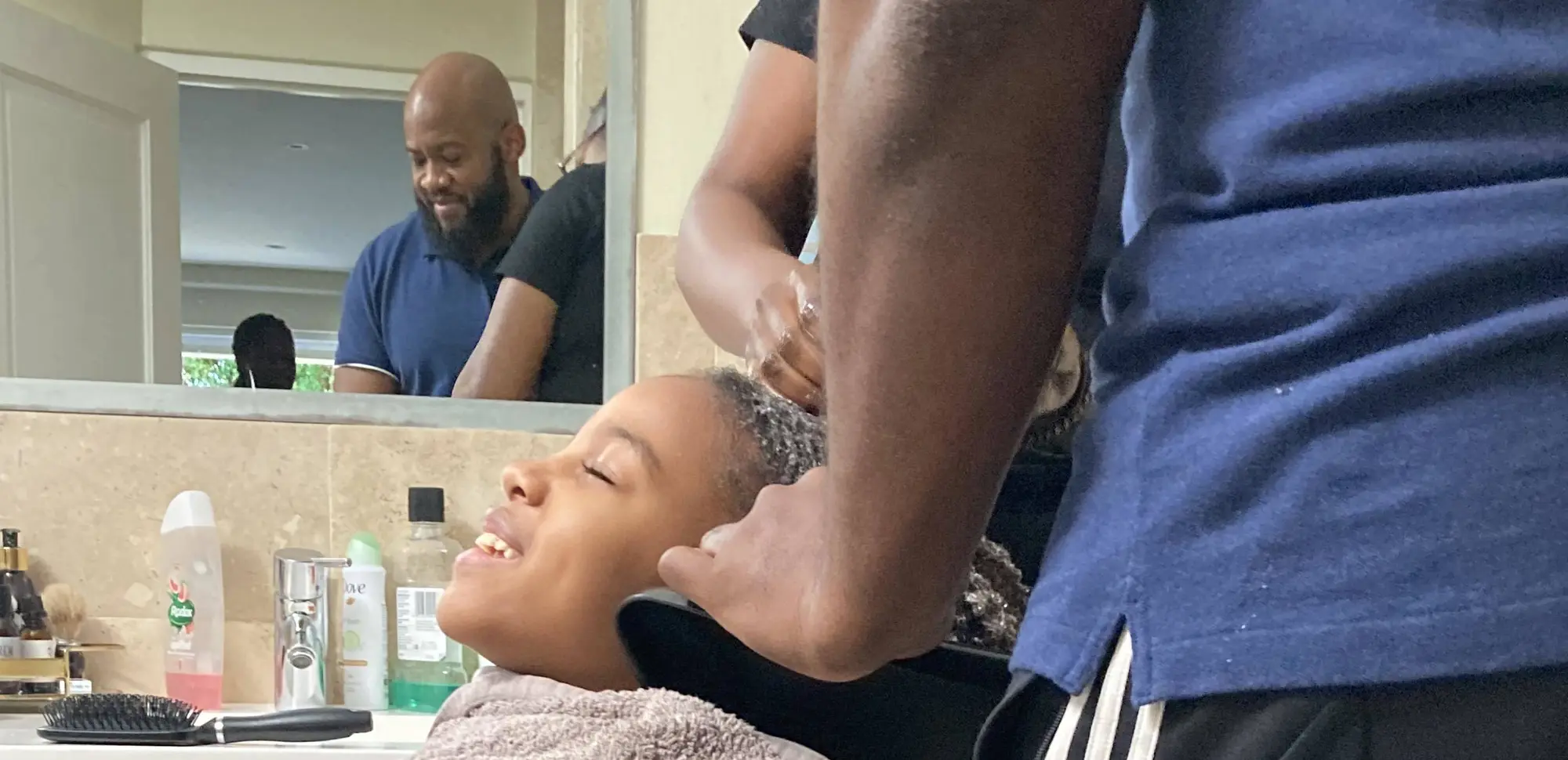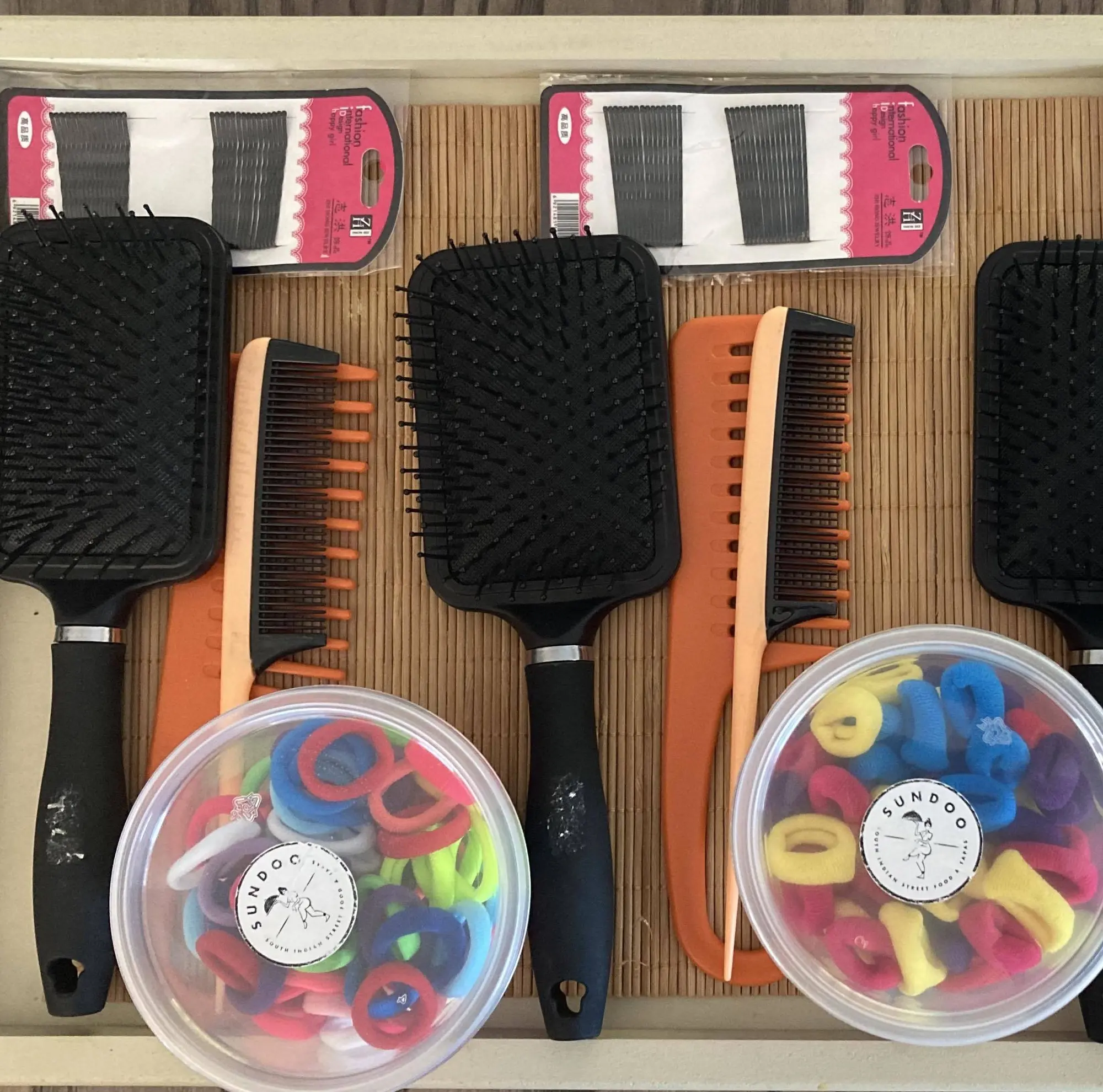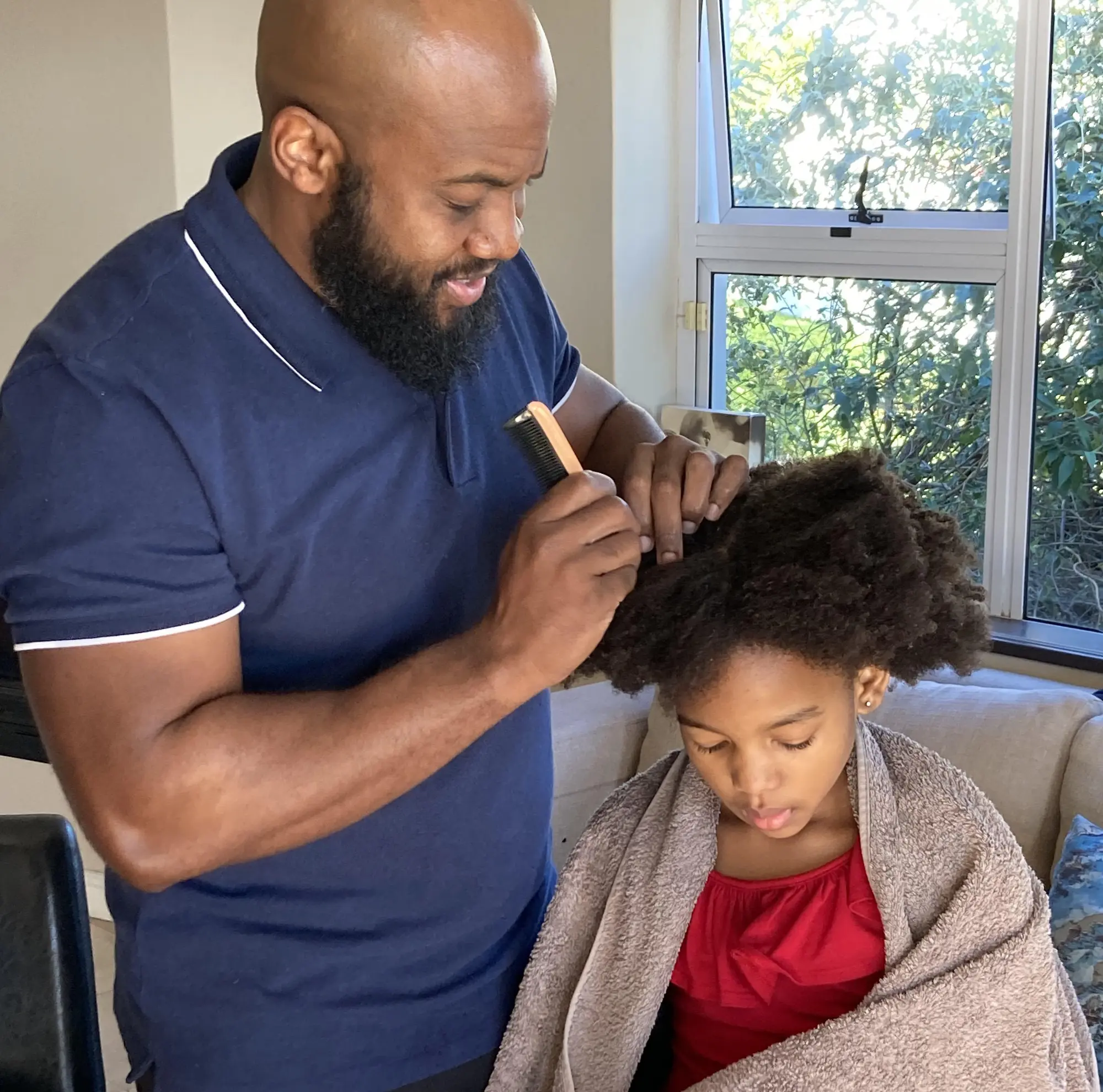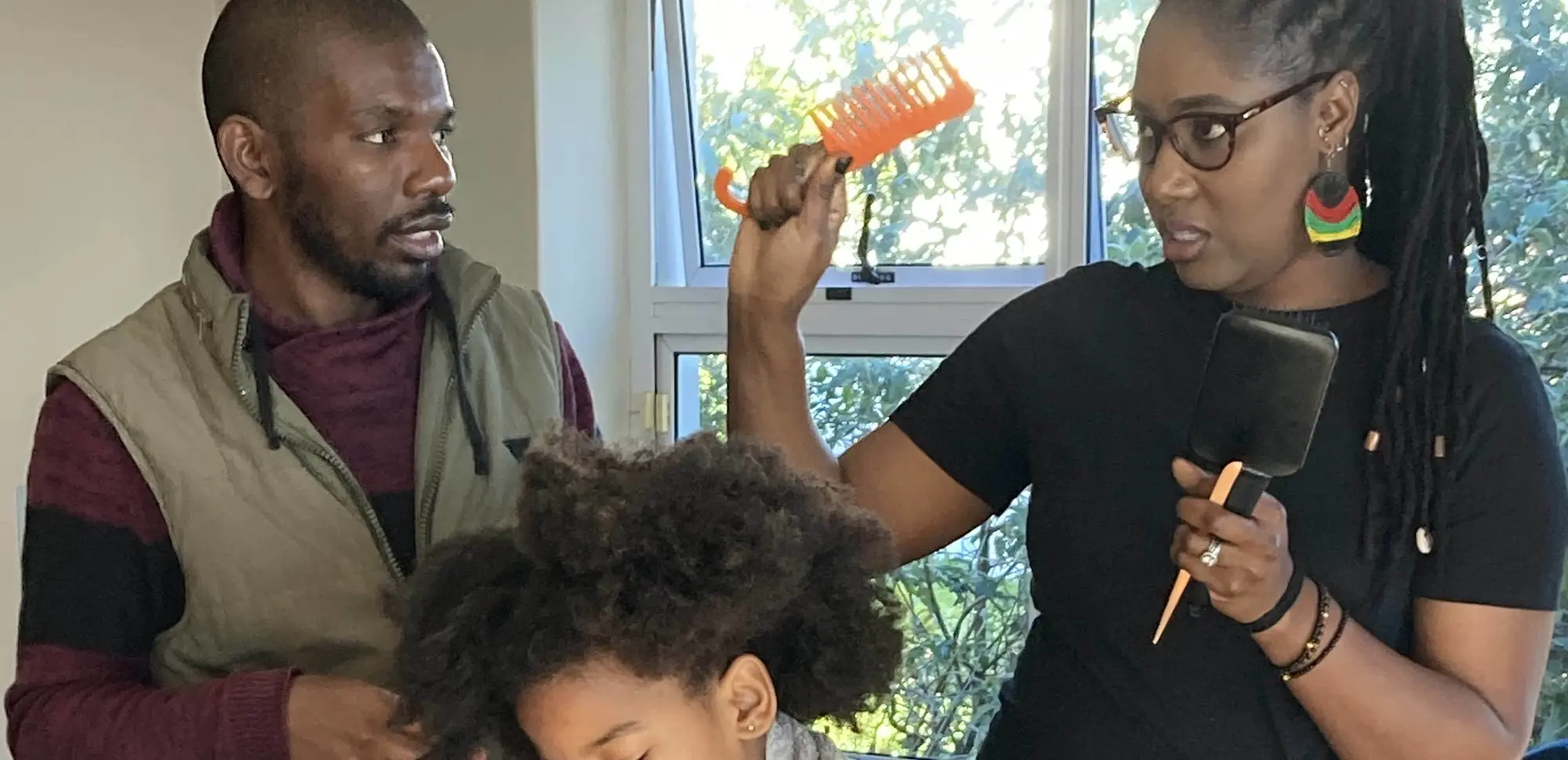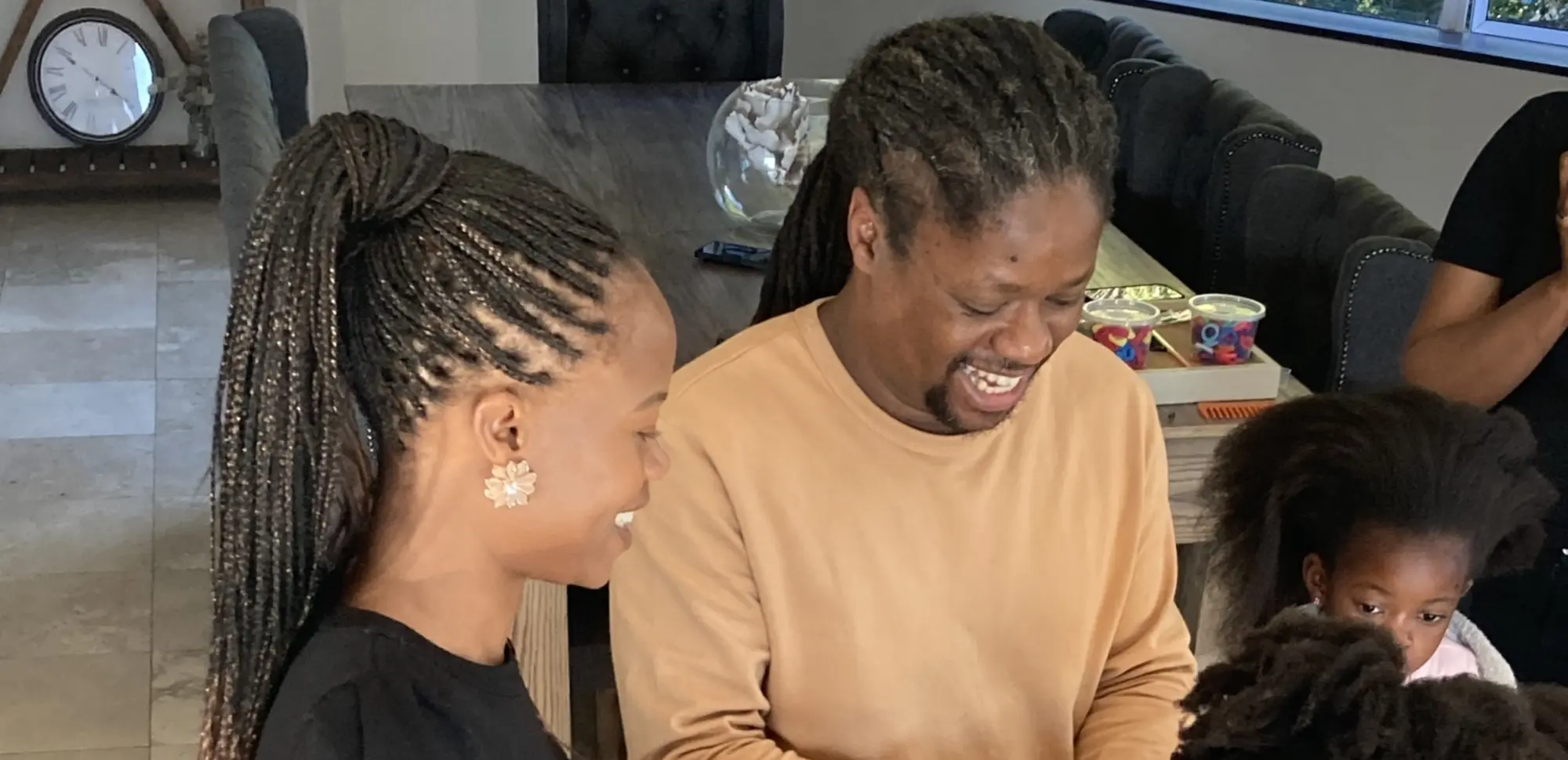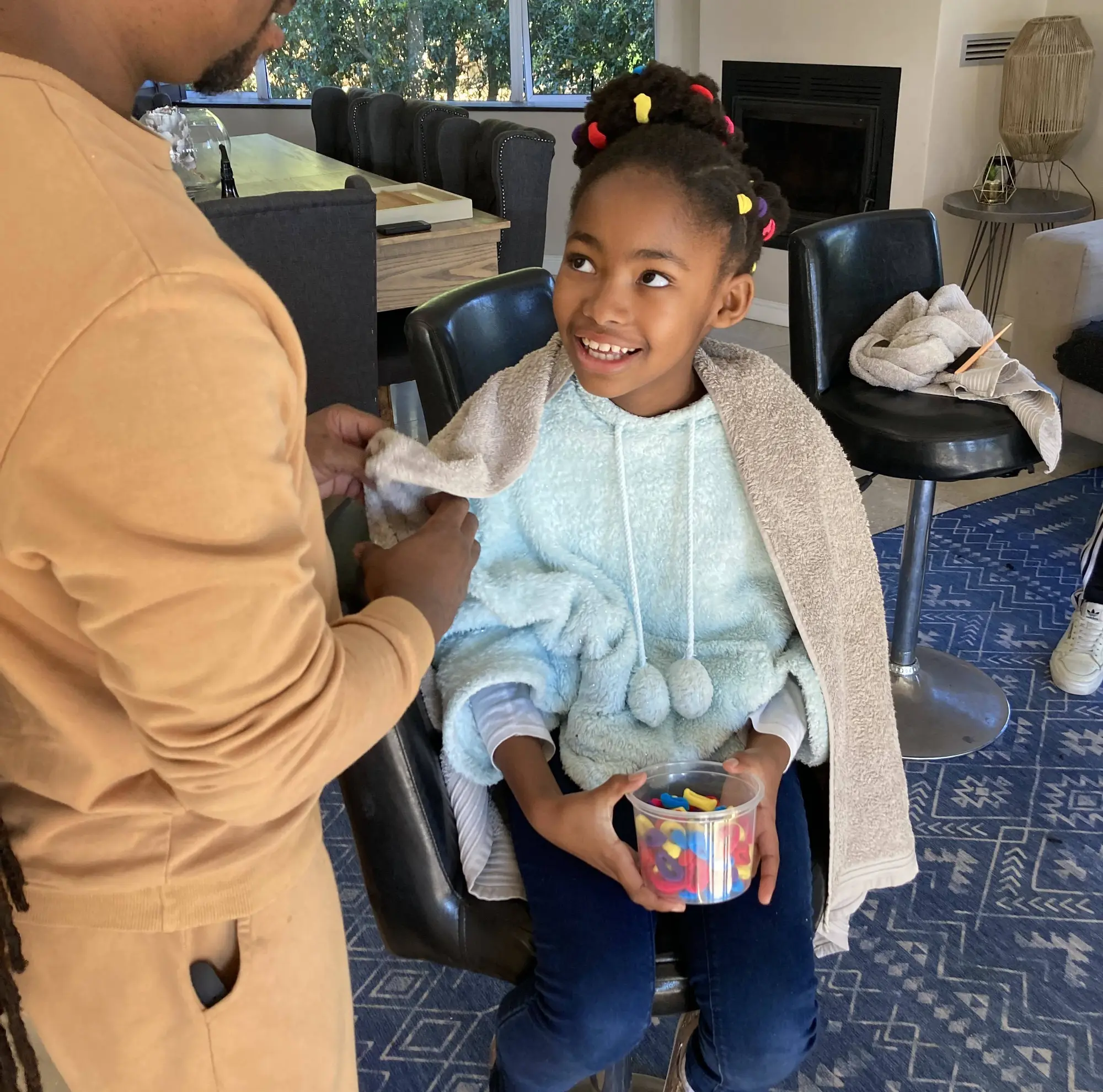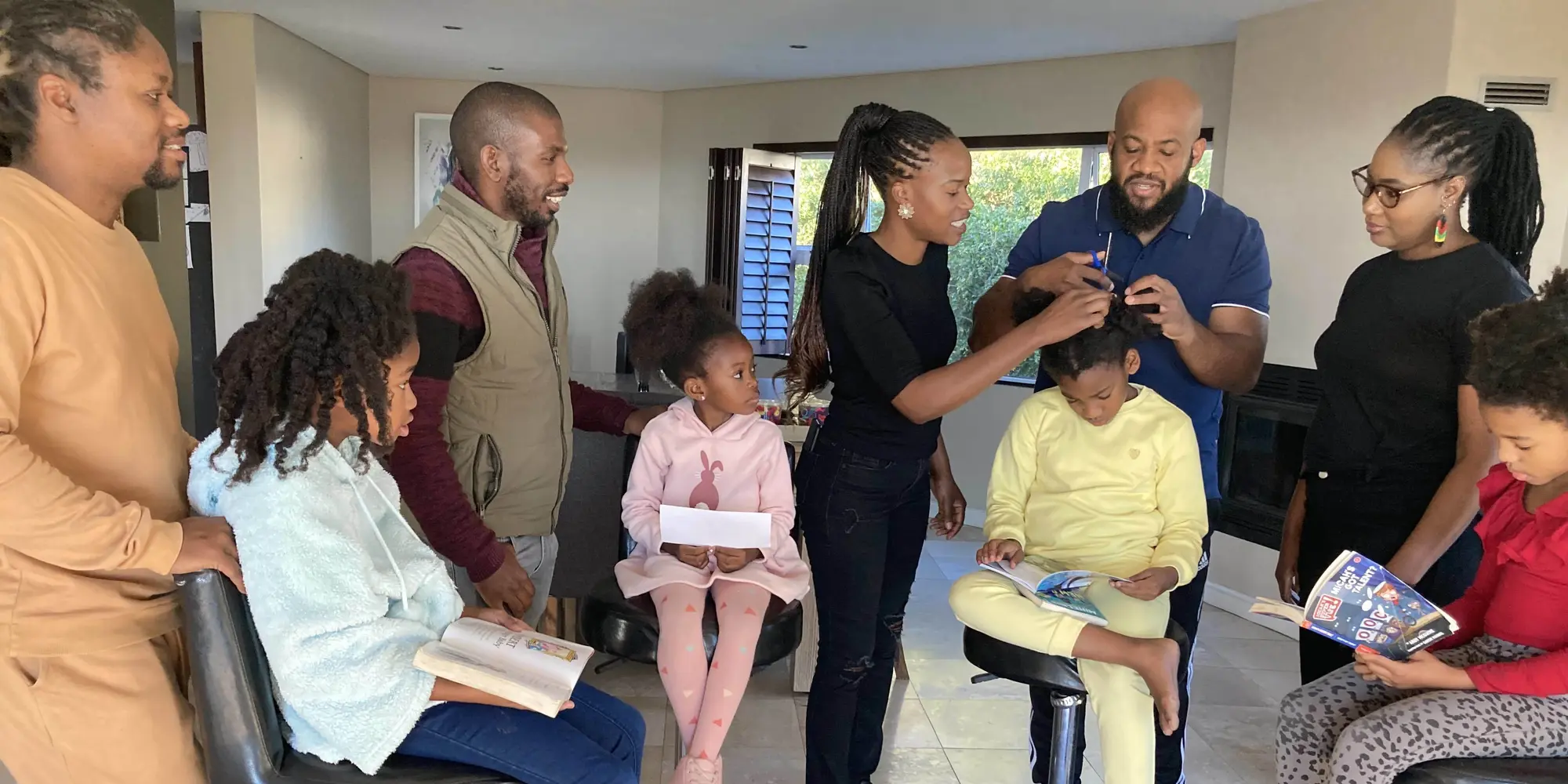 You're a dad and you must be present
"I also used to say that it's not a man's role to do the hair. But it's more about saying that you're a dad and you must be present for both your sons and daughters," says Ndinae.
"The experience was amazing for me. I'm proud of what they did, and they were willing to learn," says Sofia of her students.
So what advice does the previously-sceptical Maisha have for other dads who want to learn? "Learn with a professional, and while you're doing it, try and bribe them for a good review," she concludes.
Mahlatse was the mastermind behind the event and he explains why he felt it was so important: "My vision is to have more dads getting to experience the joy of learning how to do their daughters' hair and spending time with them in the process."
The day also provided a valuable opportunity for reflecting on what it means to be a man and a father. "Growing up and watching the other men and how they did family life – doing housework, dishes and cleaning, you'd be seen as weak… but after becoming a father, I realised that actually, that's not the way I should go about it because actually, my wife and my kids need to see the sensitive side of me – not only as a husband, father – but also as a man," says Akhona.
Featured