Twiggy Matiwana is the director of Family Portrait, one of the films in the Heartlines Fathers Matter film series. She has won international awards for her work and is adept at both long and short film direction. She believes that this film series has an important message for South Africa.
The six Heartlines Fathers Matter films will be aired weekly on SABC 2 at 8:30pm every Saturday, starting from 17 September 2022.
Which film are you directing? What is it about?
I'm directing Family Portrait, a bittersweet story about a young, gifted and self-taught painter, Ayize, who impregnates his girlfriend, Nomvula. She lives with her mother, Cecilia, and Ayize must prove to Cecilia that he is good enough to be a great dad to his newborn daughter. The film explores the joys and challenges of being a father in South Africa today, where most children grow up in homes without their biological fathers.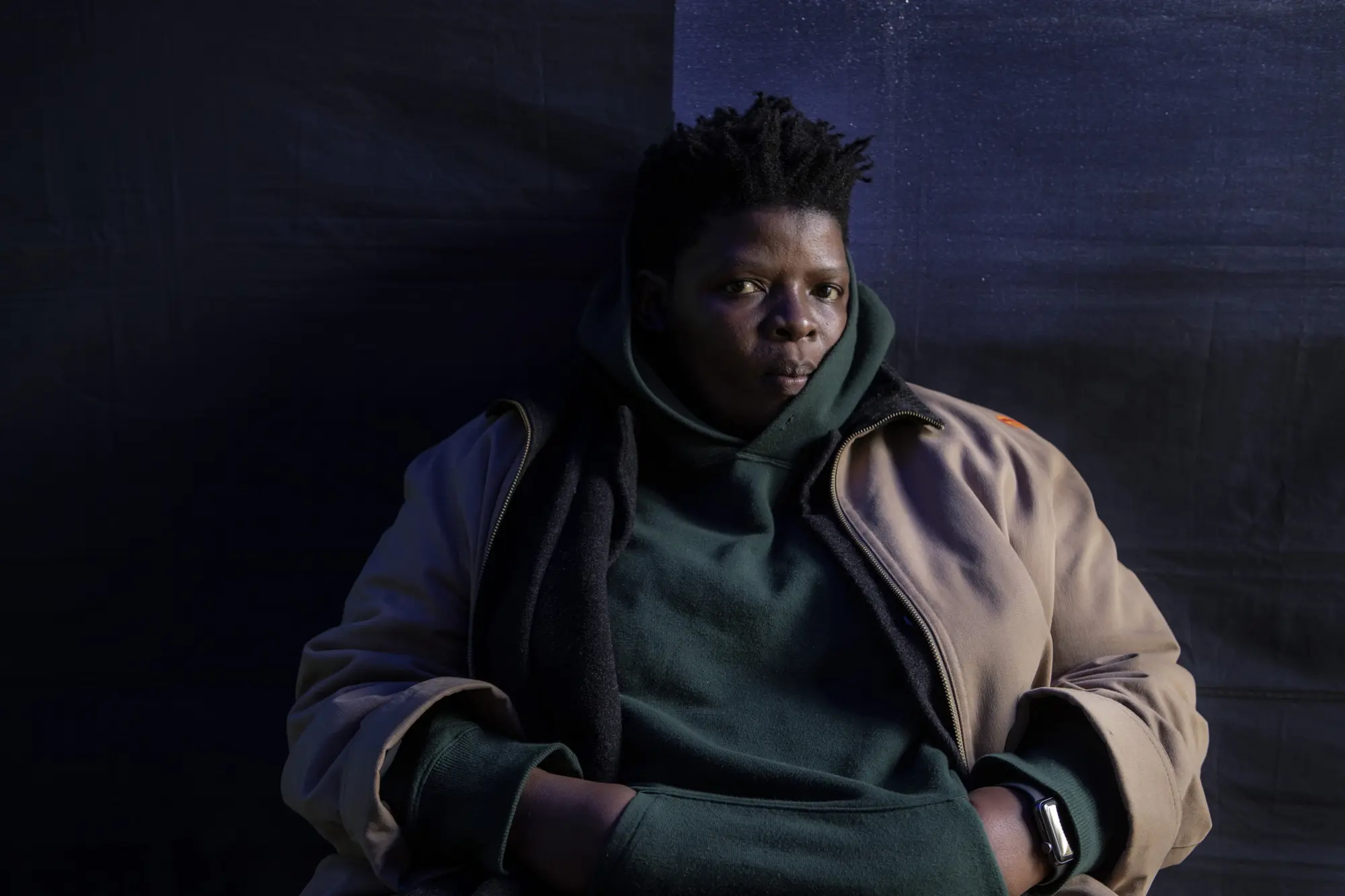 What do you like about the story?
I like the complexity of the subject matter and how it boils down to humanity first; that's so essential in this day and age. Absent fathers are likely to cause a deep-rooted trauma in their children that you can't comprehend. And that is the family dynamic within these two families. Another reason why this story is so close to my heart is that it hits close to home for me and the entire cast, which allowed us to create with intention and real, raw emotion.
Are you excited to be one of the directors on the Fathers Matter campaign? Why?
It is a privilege and honour to be part of this diverse campaign. I'm extremely grateful to Heartlines and Quizzical Pictures for their trust. And what a fascinating way to narrate these issues, through this medium we love so much. I feel as though I was chosen for his campaign for a reason.
How do you feel about contributing to the broader narrative that exists around the topic of fatherhood in South Africa?
It is a touchy subject. I am without my biological father because he died of suicide at the age of 24. I can't imagine what he must have been going through. So when I was invited to be part of the campaign, I jumped at the opportunity because it's going to allow me a space to go through a journey with my cast and allow myself to be vulnerable with them. After all, I know how it feels not to have a father. My contribution is to allow the narrative to transform to each cast member to apply honesty to all those emotions in a visual form.
Any thoughts on film as a way to inspire social change in South Africa?
With these films, the hope is to have open dialogues about fatherhood. We want to evoke the audience's emotions and I hope for transformation and that maybe our society can do better. The film is a human story with beautiful, sad and satirical moments. A story with a heart is worth seeing.
Featured