Heartlines Fathers Matter Ambassadors Conference
The Heartlines Fathers Matter Conference took place in October 2023 at the Good News Convention Center in Muldersdrift. People from different walks of life came together to discuss and unpack an issue many grapple with: fatherlessness. Over 60% of South Africans grow up without fathers – those are scary numbers when you consider that the 40% who are present are not always necessarily involved in a meaningful and impactful way. Fathers being healthy and positive role models may be a fairly new concept for many of us. What we consider to be a good father, particularly in African cultures, is a man who provides financially for his children. That's it. There has been very little encouragement for men to go further by providing a soft landing spot emotionally, mentally and spiritually for their children. Advocating for this is what I believe makes the Fathers Matter campaign such an important movement.

Head of the Church Mobilisation Team at Heartlines and one of the conference's organisers, Olefile Masangane, says the aim of the event was to create a space of "learning, inspiration and, ultimately, positive transformation for those who came and for the communities they will take the Fathers Matter message back to".
At the conference, Dr Garth Japhet, Heartlines' CEO, spoke about why fathers matter, citing data that highlights the social ills caused by the ripple effects of fatherlessness. Specifically, substance abuse, gender-based violence, mental illness, poor educational outcomes and imprisonment. He went on to acknowledge and commend the hard work of present single mothers, as they are the parents who stayed and took on the responsibility of raising the children, but added that parenting is something all the caregivers involved need to take seriously. Everybody's role is important.
CEO of Kantar and Heartlines board member Ivan Moroke was up next, delivering a powerful speech on fatherhood. He shared a story about a gift his daughters, ages 23 and 18, made him for his 55th birthday. It was a box filled with handwritten notes containing 55 reasons why they believe he is a good father. His dad jokes, ambition and compassion were at the top of the list. His own experience with fatherlessness inspired him to do much better for his children. He highlighted the negative impact of the extreme expectations of the strong black woman archetype on black women, as he saw with his own mother.

Making space for vulnerability and healing
The next day began with prayer and time to connect with the Lord before hearing from speaker, transformation coach and author Martin Pelders, who is the founder of MatrixMen, an organisation that raises awareness about male survivors of sexual abuse. He delivered a gut-wrenching talk about the extremely triggering subject of sexual abuse, particularly of men and boys. The talk was a very open and honest account of his own experience with sexual abuse, which led to a downward spiral filled with substance abuse, pornography and sex addiction. Five attempted suicides later, he is here, giving other men permission and space to heal.

He recalled filmmaker Tyler Perry's appearance on the Oprah Winfrey Show where he spoke about the same issue, which helped Martin to feel seen and understood. Martin's own journey with fatherhood has been difficult, often haunted by the ghosts of his past. In a desperate attempt to not be like his abusers, he fell into avoidant behaviours such as alcoholism. The deep shame of being a victim and the overwhelming fear of becoming a perpetrator weighed heavily on his shoulders. Martin is an inspiration to many who also want to overcome their childhood wounds on the quest to become better men and fathers.
Nkosinathi Sixabayi, Brett Fish Anderson, Seth Naicker and Craig Bouchier sat down as a panel discuss to fatherhood and father wounds, and to share their own experiences. Seth spoke about how his fatherhood training was administered to him on the job by his lovely wife, Merrishia Singh-Naicker. Brett shared his experiences of being a social father. Craig highlighted just how much children copy their parents, and shared a funny story about when his son saw him spit and proceeded to imitate him. That helped him realise that actions mould behaviour.

The negatives of fatherlessness were dissected, followed by group discussions. The stories were tear-jerking and encouraged introspection and honesty about the root causes of father wounds.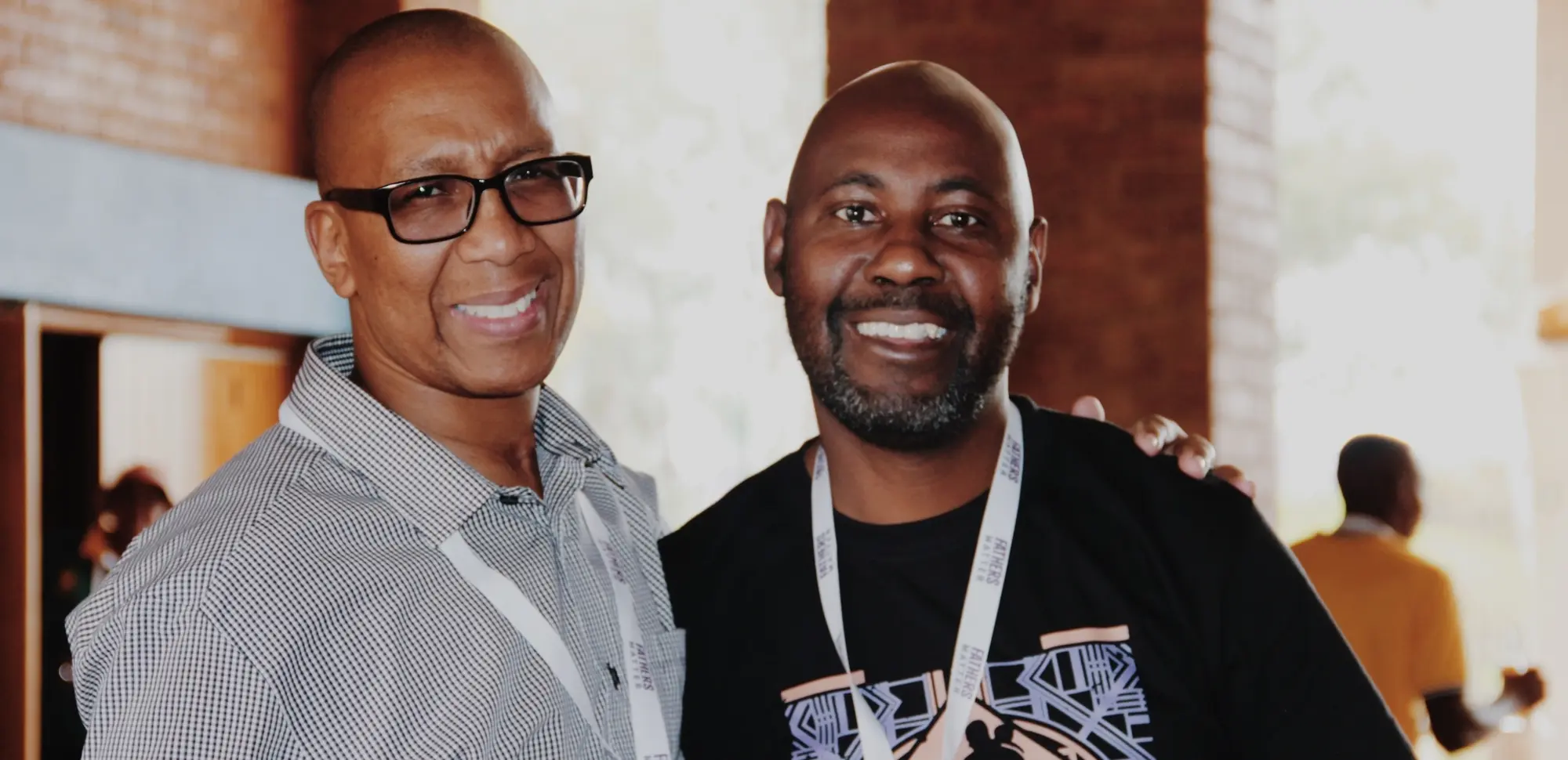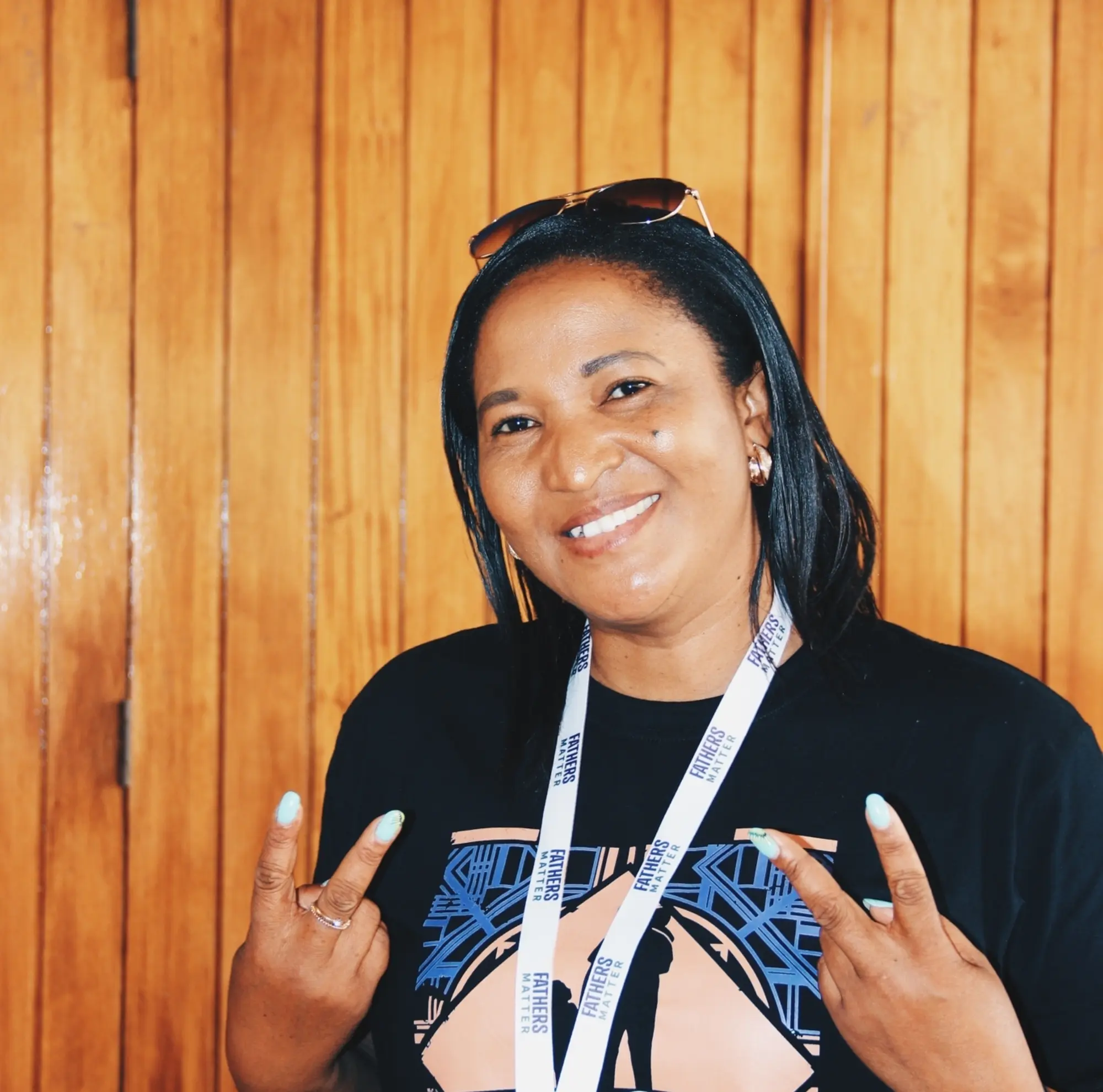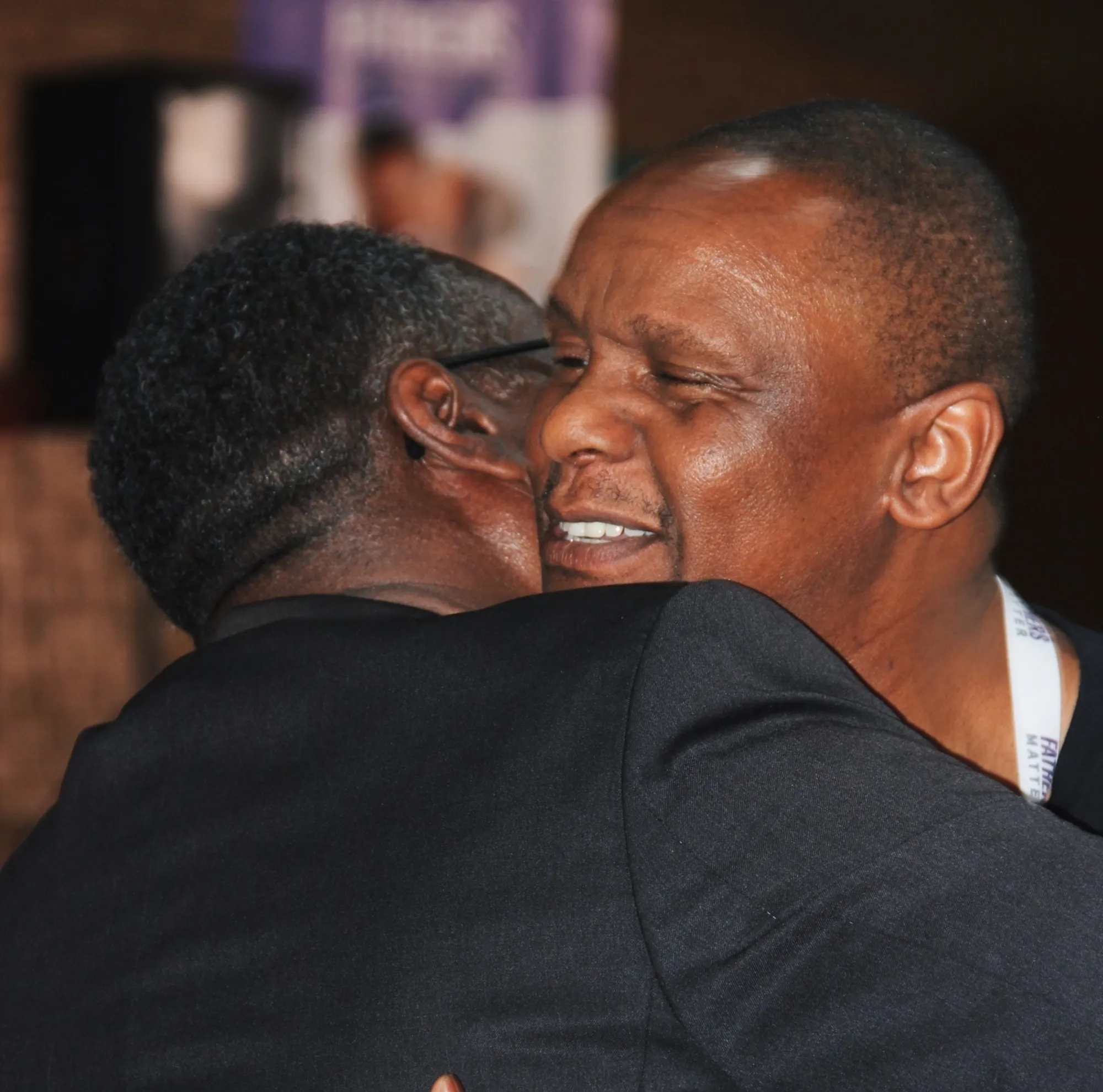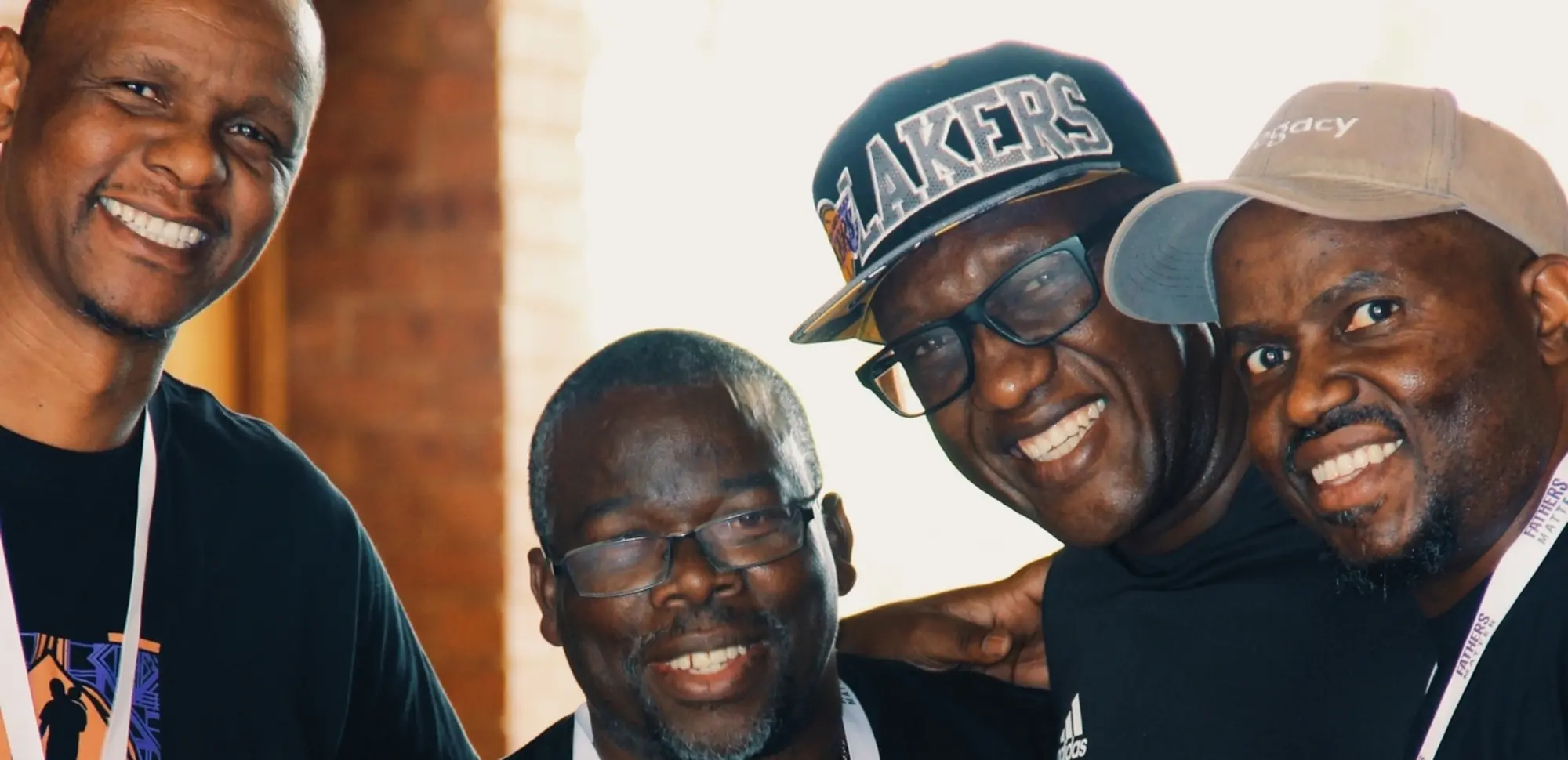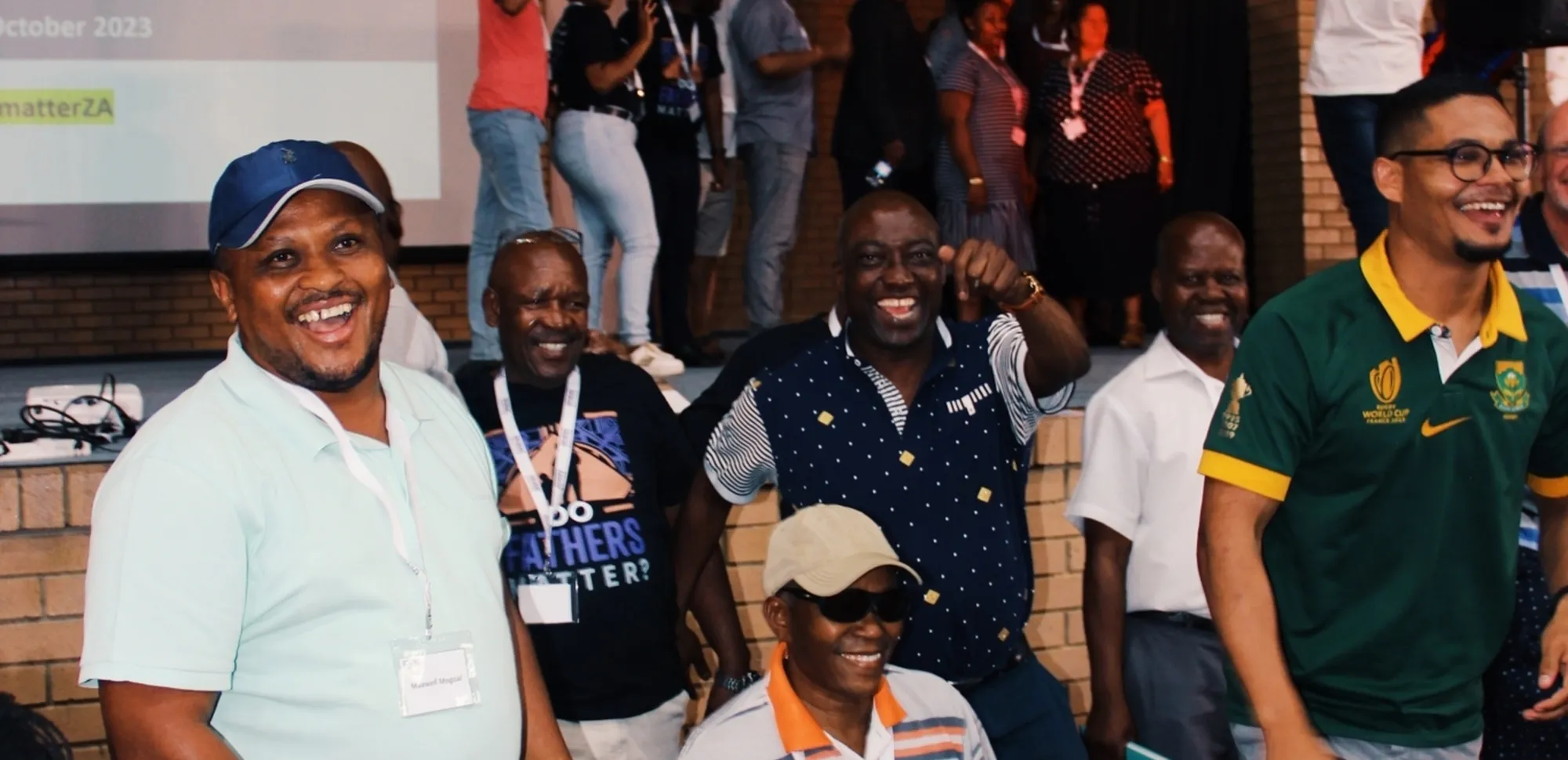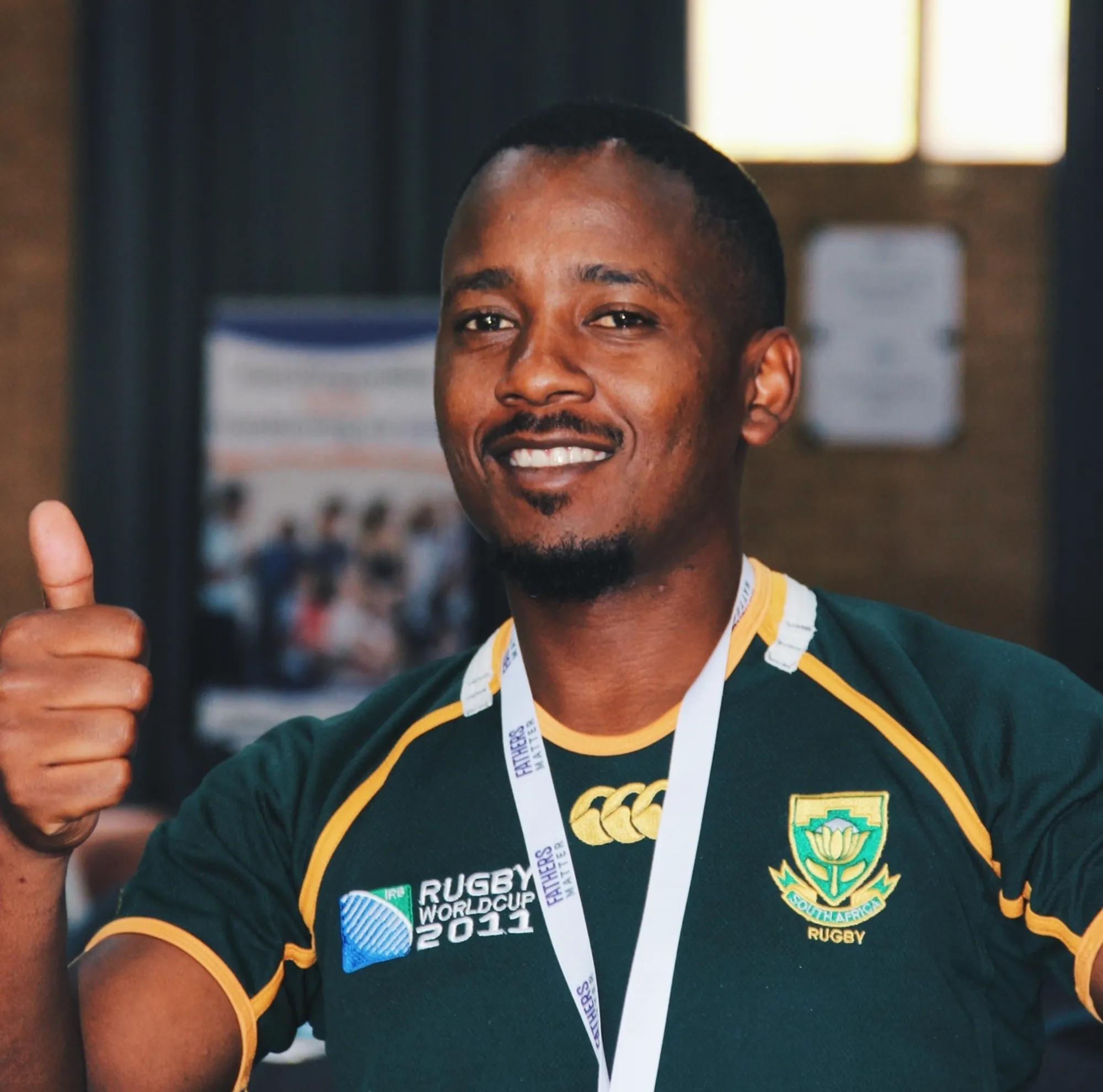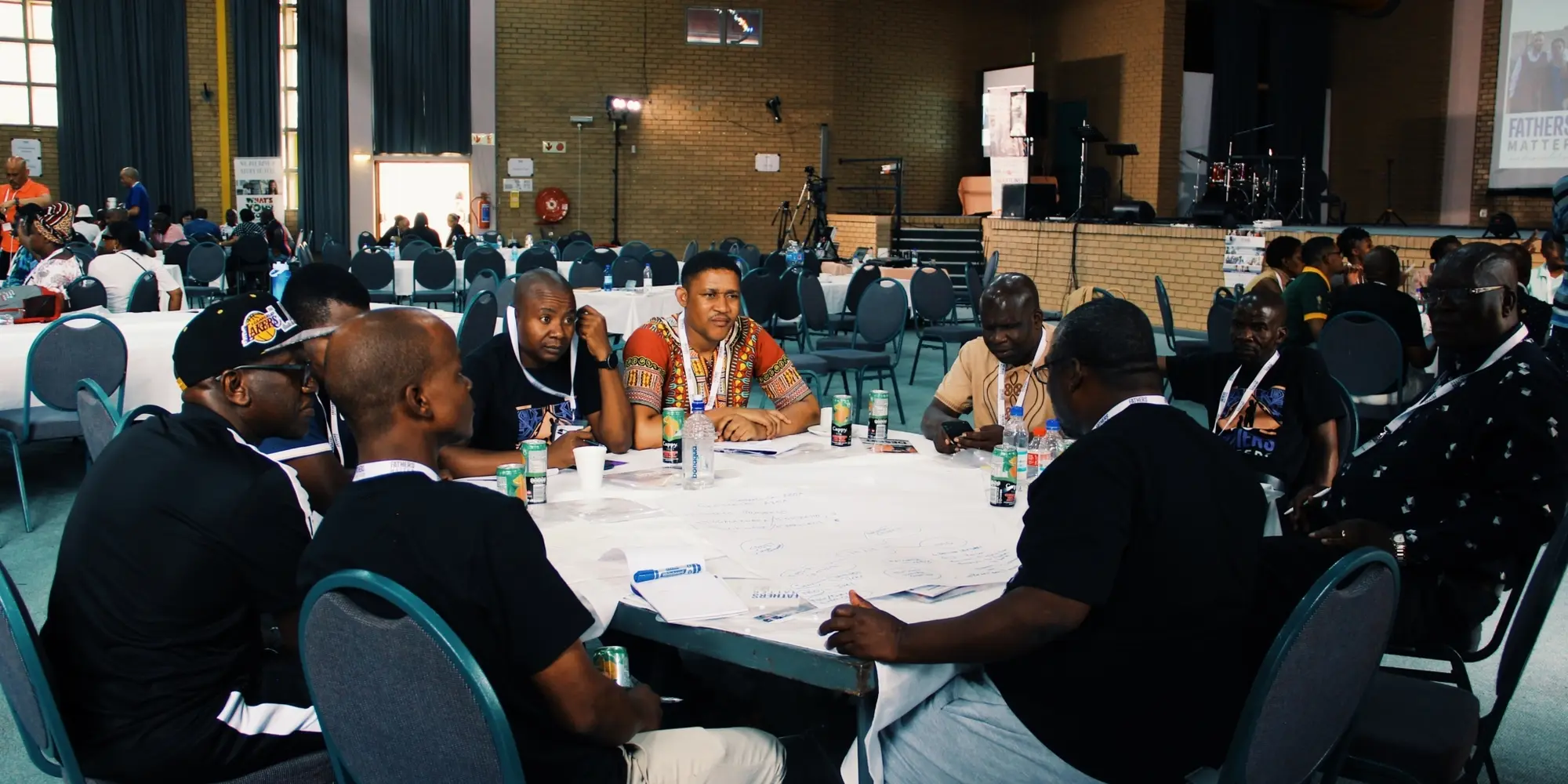 The women's panel discussion was hosted by Fikile Poka. She was joined by Libuseng Tshabalala, Merrishia Singh-Naicker, Debbie Bruce and Simone Gregor. They gave a very insightful view from their perspective as women. They spoke about the cultural norms and practices that allow for fatherlessness to occur. The ladies shared their own stories about their fathers, with Debbie detailing a very painful story of gatekeeping and access in regards to her dad. Merrishia, who is a counsellor by profession, explained the father wound in detail, and that we are all wounded in some way or another. She added that the way to move forward is to make a decision to acknowledge this and be intentional about making a change. Tears rolled down her cheeks as she spoke about her complicated relationship with her father as well as her own childhood trauma from sexual abuse. She urged others to not be ashamed of their wounds but to rather become wounded healers to help heal the world.
After a day of deep sharing and vulnerability, one of the Fathers Matter films was screened, followed by a group discussion.

A highlight of the event was the performance by actor Titus Mekgwe, who delivered a beautiful theatre piece about a young man by the name of Tshothle. He narrates his story of fatherlessness with a great mix of acting, dancing and music, as well as audience interaction. The piece was written and directed by Heartlines' very own Lereko Mfono, who has a background as a writer and theatre maker. The funky piece had the audience laughing and crying at this young man's quest to have his father in his life.

The conference was an important moment as it encapsulated much of the work of Fathers Matter and showed the potential to heal society by encouraging men to be positively and actively present in children's lives.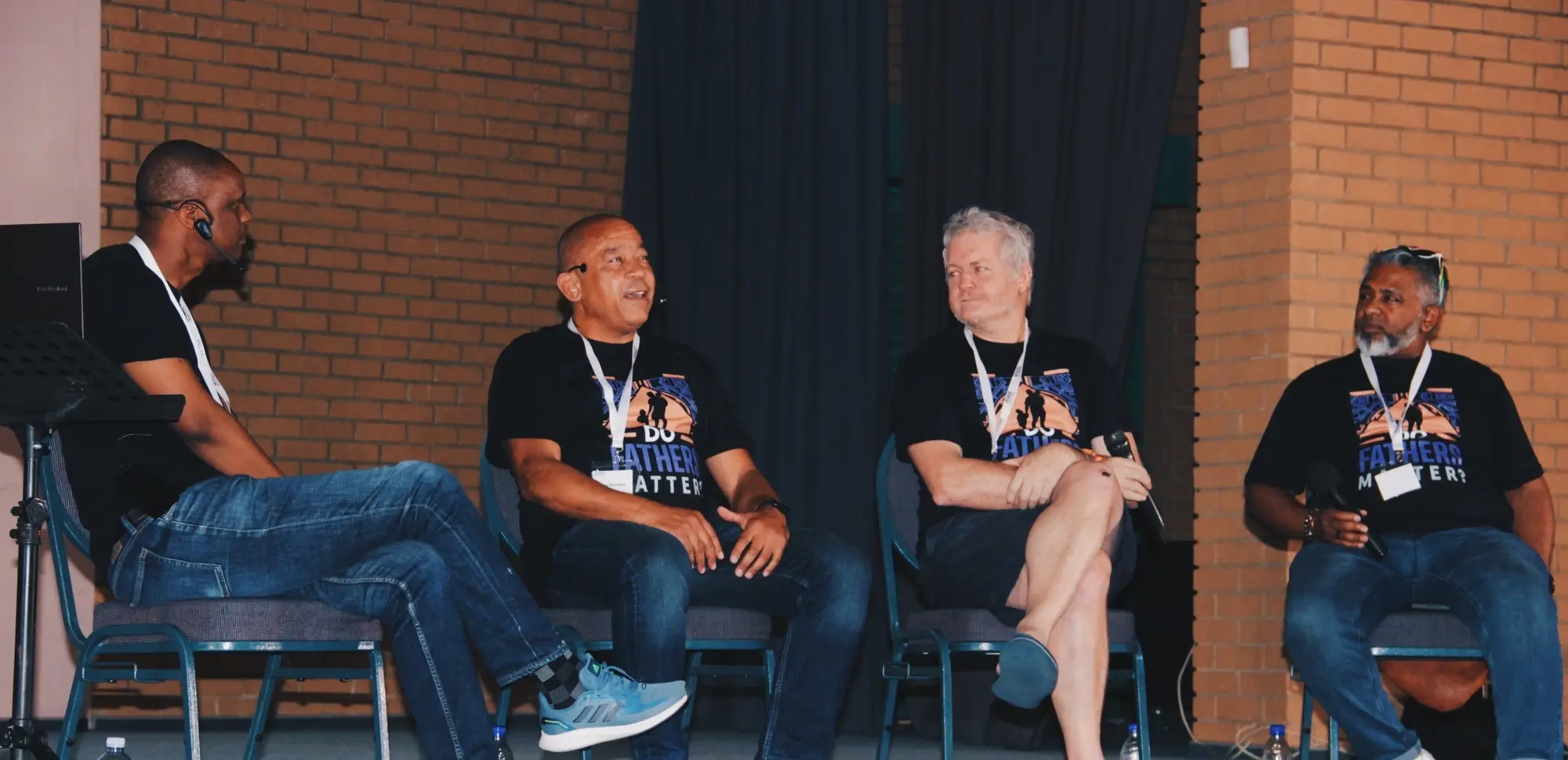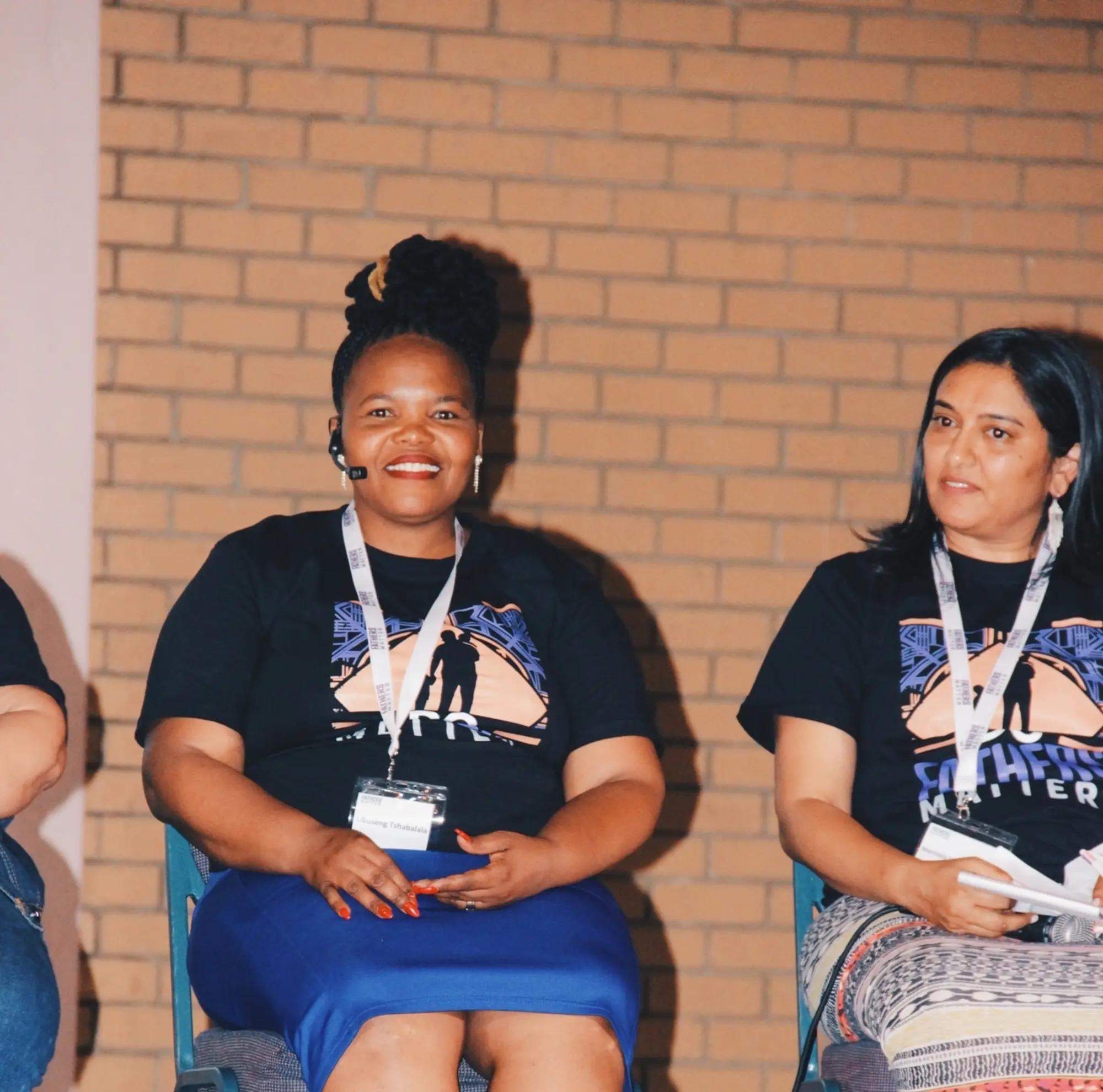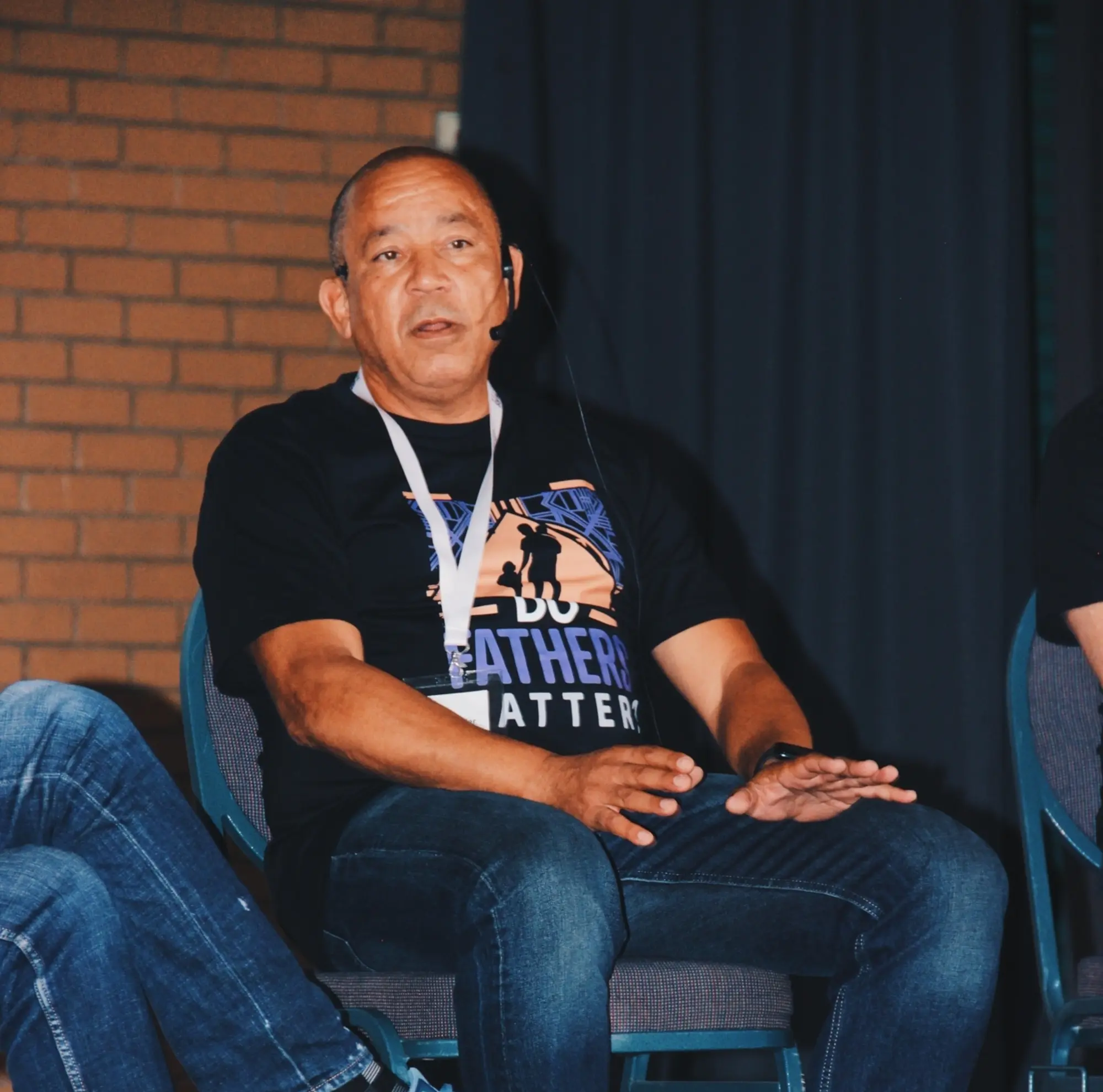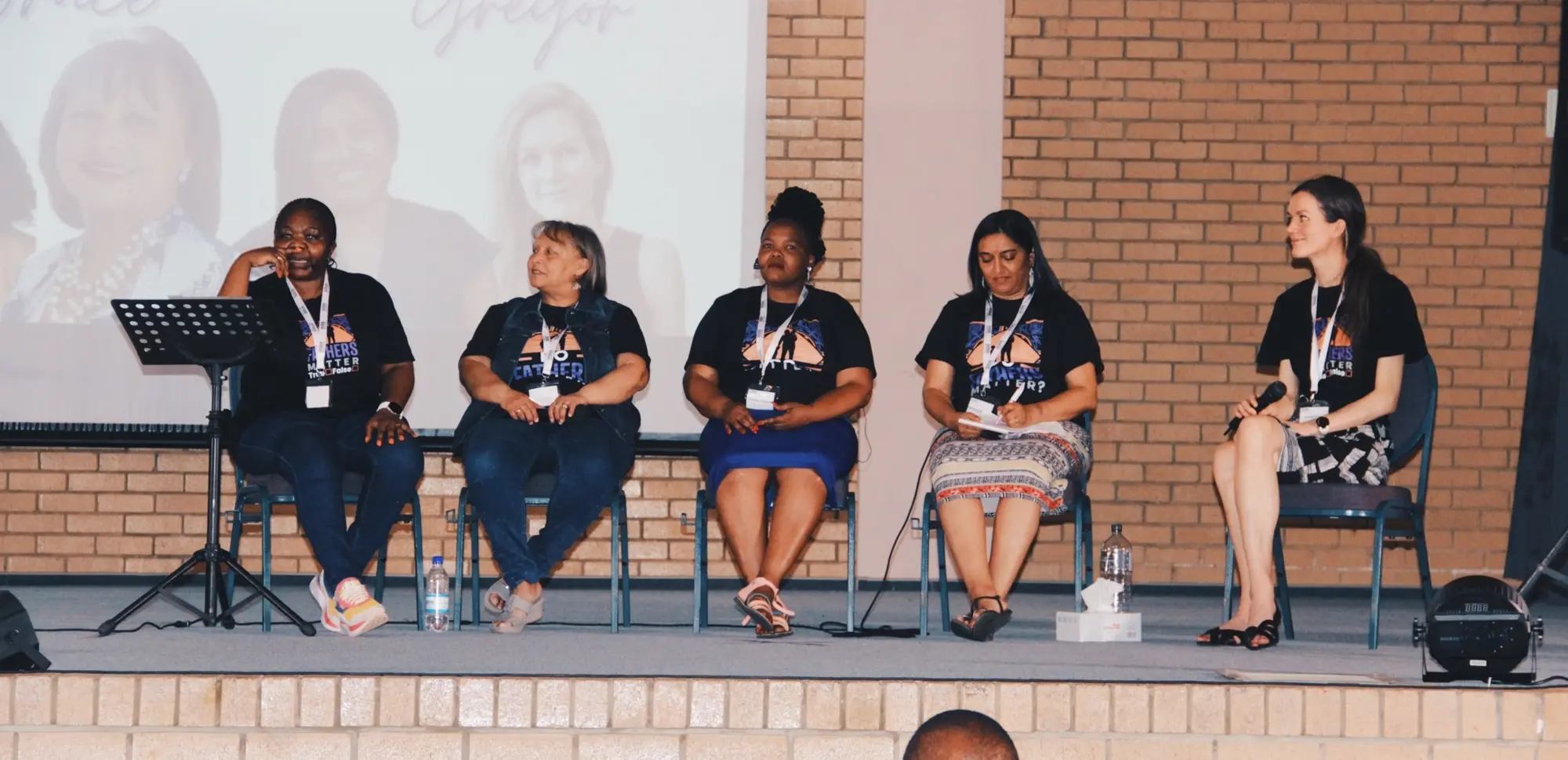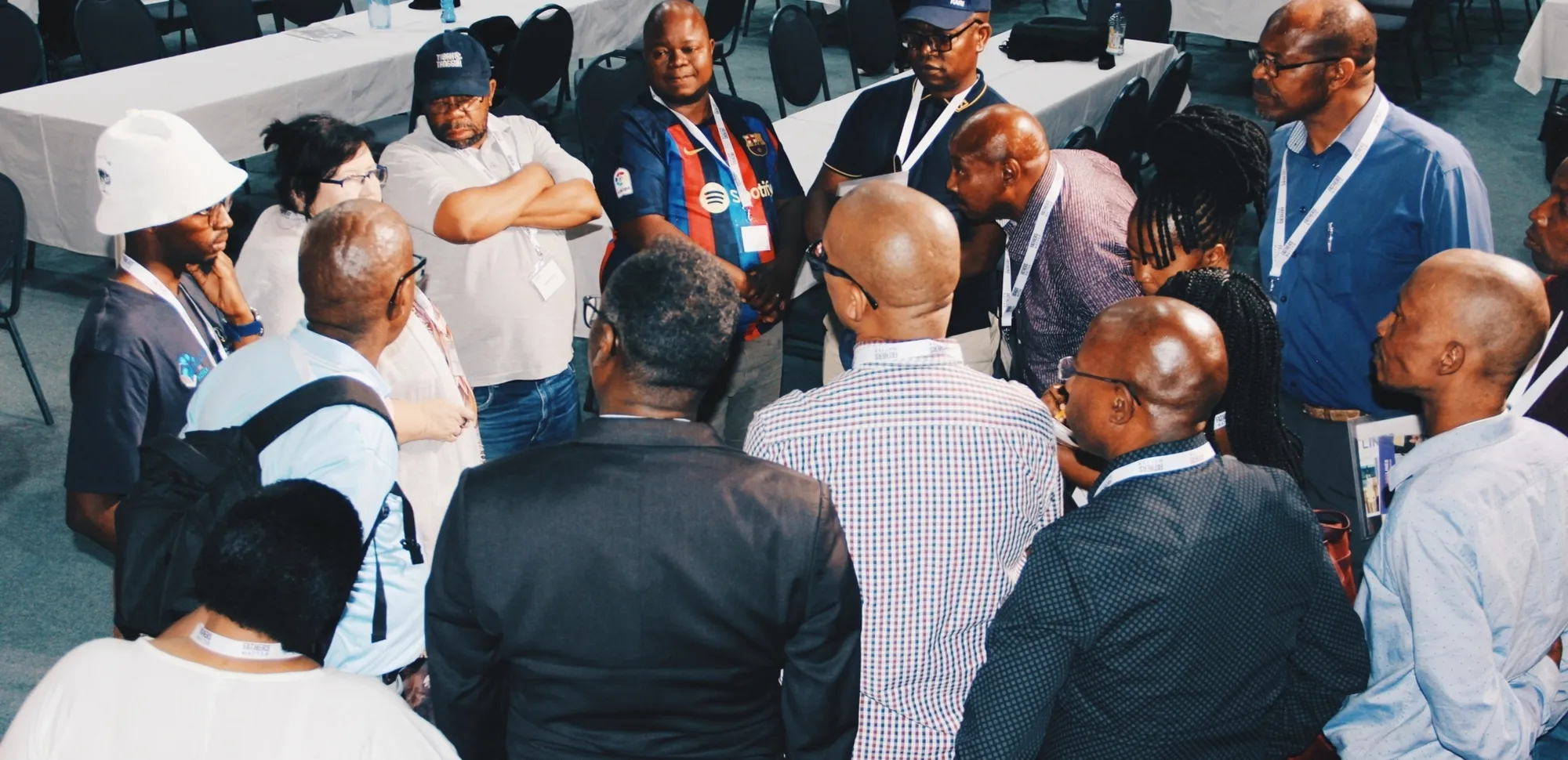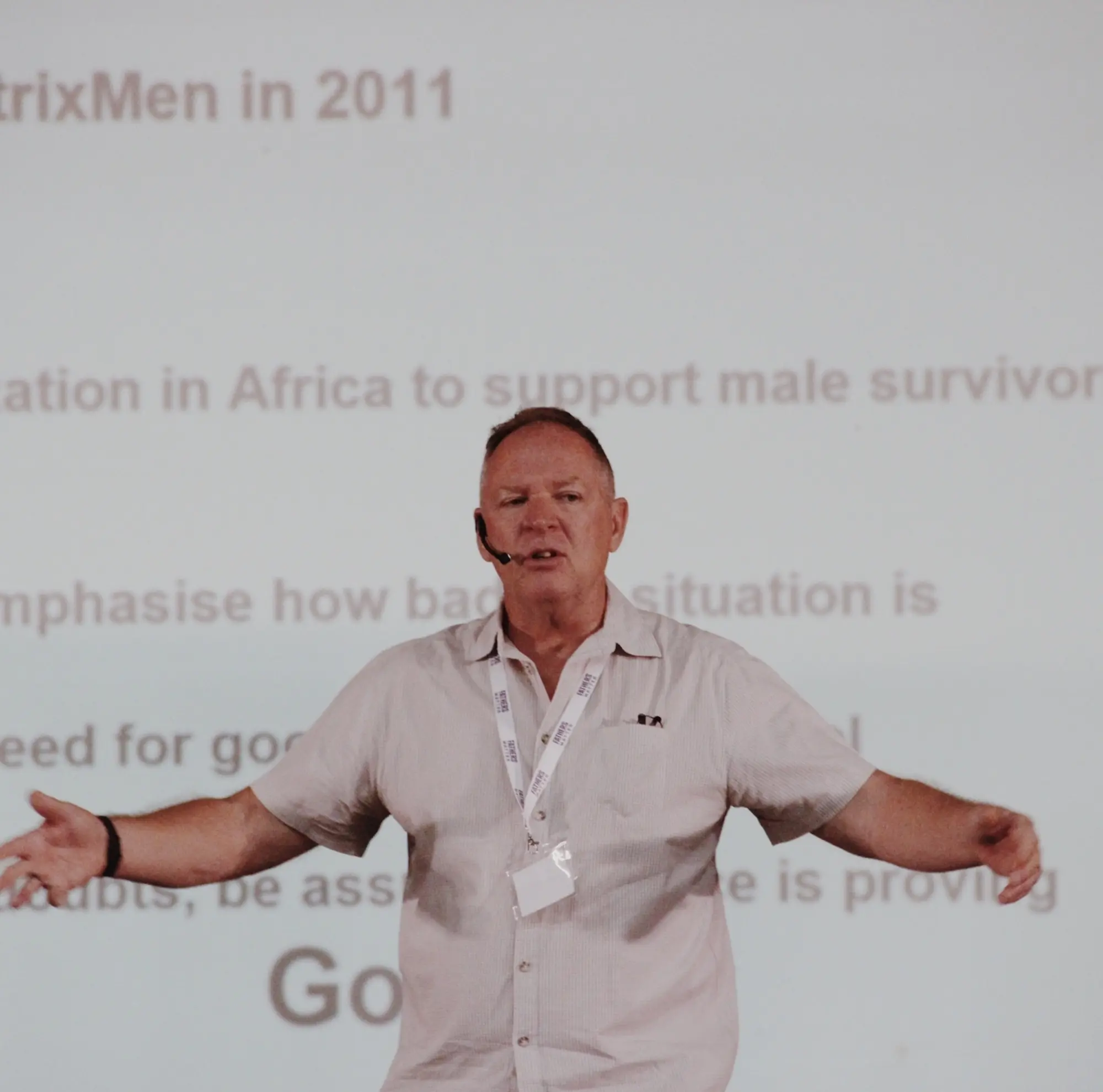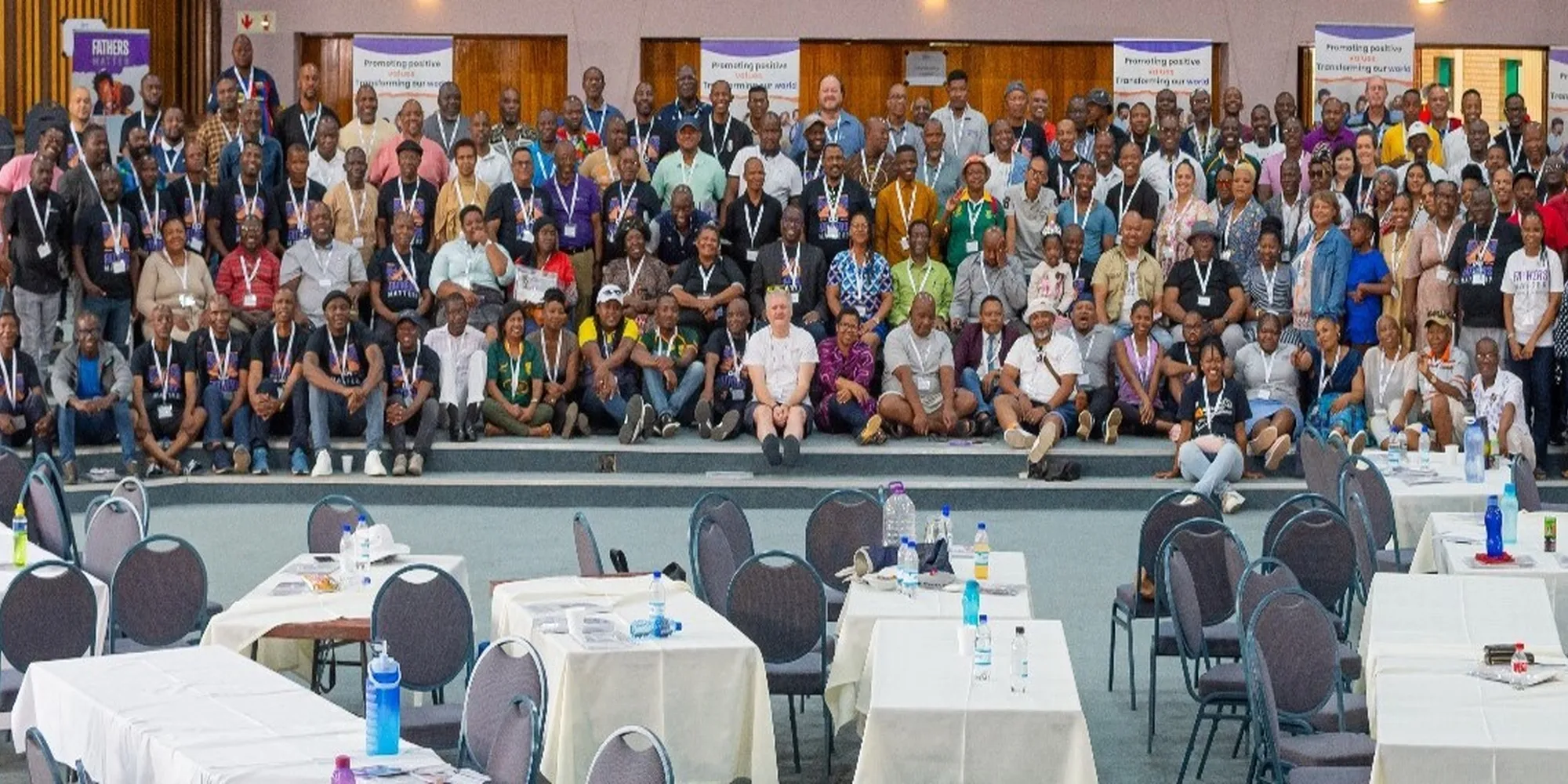 Featured