Church leaders from Phoenix, Inanda, KwaMashu and Ntuzuma hold sports day as part of reconciliatory efforts
Press
,
Online
In a bid to promote social cohesion and reconciliation, a sports day was recently hosted in Inanda with church leaders from Phoenix, Inanda, Ntuzuma and KwaMashu in attendance.
During the July unrest, violent incidents broke out at roadblocks set up by the community in Phoenix in which people were racially profiled, and some were shot dead or assaulted.
During his State of the Province address, KwaZulu-Natal Premier Sihle Zikalala spoke about the reconciliation and healing process that affected communities need to undergo in the wake of the unrest.
Social change non-profit organisation (NPO) Heartlines said since September last year, it, together with church leaders and other NPOs in the province, has been working to help communities in KZN achieve reconciliation and healing.
Heartlines said it first hosted a reconciliatory workshop with 28 church leaders from Phoenix, Inanda, Ntuzuma and KwaMashu, during which the leaders shared their personal stories and reflected on the recent experiences.
Following that workshop, Pastor Sibusiso Mtakati proposed a sports day as a way to demonstrate their commitment and trust in one another.
It was held two weeks ago at the Dr John Langalibalele Dube Stadium in Inanda.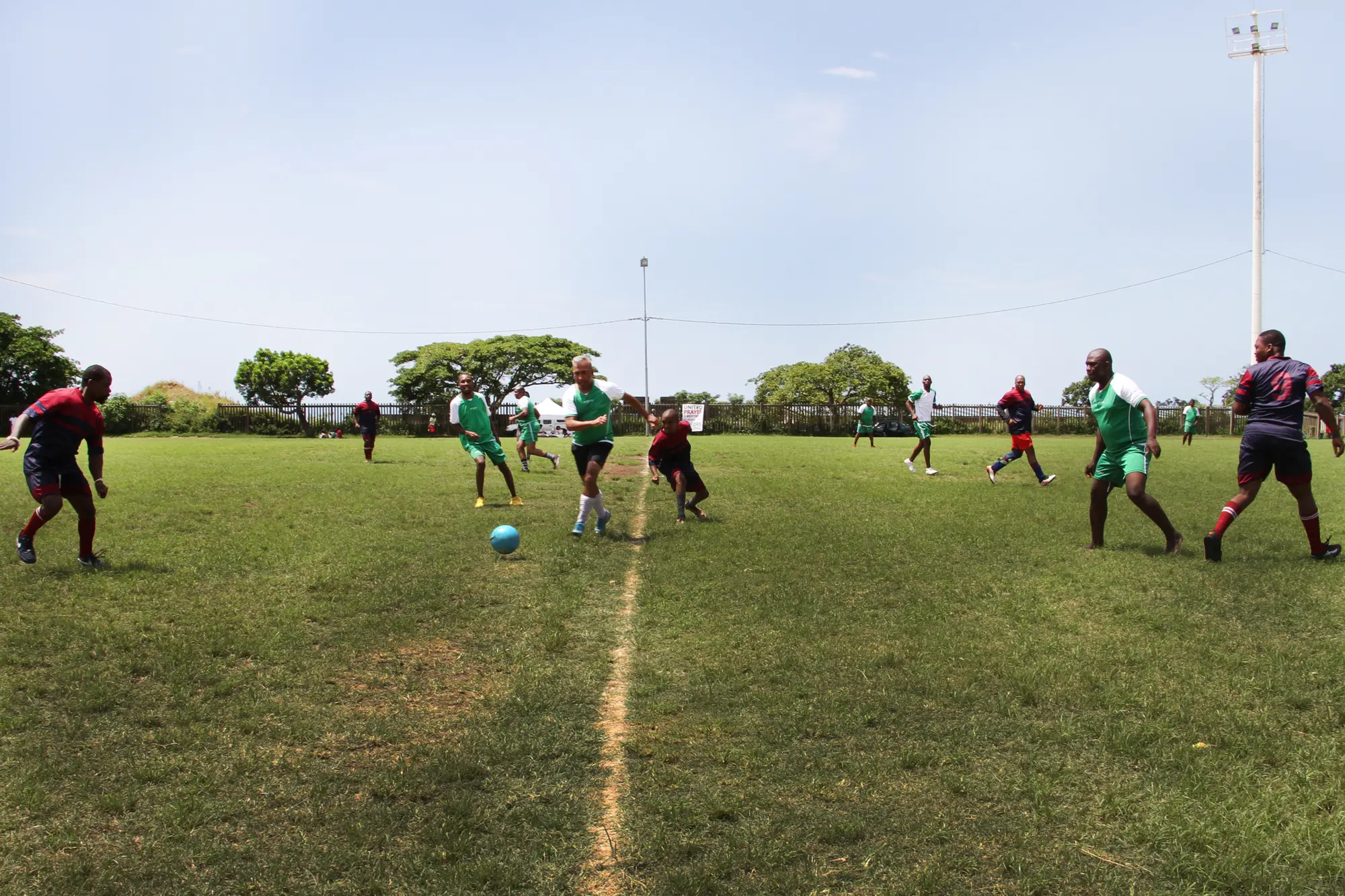 A representative of Heartlines, and one of the event organisers, Craig Bouchier, said the day was an opportunity to show the communities that church leaders in the area are united.
Bishop Johnny Isaacs, who has lived in Phoenix for 46 years, said it was the first time he had been to Inanda.
He viewed the sports day as a meaningful milestone in the reconciliation journey in eThekwini.
Featured