The Miners
The Miners tells the story of a tender friendship that is almost destroyed by the prejudices of an older generation. Against the backdrop of a mining community where the divides of Apartheid are slow to disappear, Sandra, a white girl, and Moagi a black boy, form an unlikely friendship. But when Sandra's father Johnny is passed over for promotion in favour of Moagi's father Dan, he forbids his daughter to spend time with Moagi. Dan – also determined to keep the children apart – sends Moagi back to his T'aung boarding school. The action of their fathers leaves Sandra – already bereft by the death of her mother – teetering on the brink. Tragedy can only be averted when both fathers learn that humanity is not skin-deep.
The film was shot in the small mining town of Carletonville, at various locations, including a functioning mine shaft at the Blyvoor Mine; the Blyvoor Recreation Club and the Carlton Jones High School. The production was greatly assisted by members of the Carletonville community: During the two-week shoot, the crew stayed at local B&Bs or guesthouses; the Blyvoor Recreation Club provided catering for us over the entire two weeks; the Blyvoor Training Center provided us with rescue operations training facilitators (as featured extras on the film). We were also able to use several learners from Carlton Jones High School as extras and featured extras.
"This film was not only about the black and white thing in the country, because I have realised once again that our parents are still from the old school, but we are not. I also know that our parents are only wearing masks to hide this whole racial issue in South Africa, but I hope that when they see these movies, they will (parents) change their views on interracial relationships."



Megan Gill has always preferred to be "behind the scenes" rather than in the public eye.
That's why the celebrated film editor chose editing rather than following in the famous footsteps of her mother, South Africa's foremost society columnist Gwen Gill.
But following the success of "Tsotsi" which she edited, Gill is finding anonymity hard to regain.
"Obviously it hasn't been manic like the press the actors and [director] Gavin [Hood] have been given, but it has been a bit weird, because editing is a quite and hidden craft," said Gill. "Good editing is editing you don't notice, but the high profile of "Tsotsi" has meant that I have had to come out of my dark room a bit and talk about my job."
Still, other than increased media interest, Gill said her life had not changed at all following Tsotsi's Oscar's win.
It is only once in a while that she remembers that she worked on a film that won an Oscar – and it always brings a smile to her face. "It is a great feeling and also not one you ever imagine you'll ever have, so that is amazing" she said.
Although Gill has only come to public attention recently, she has been a staple of South African film editing for years.
She has worked on local productions like "Agter Elke Man", "Sewende Laan", "Egoli" "Sarafina, "Cry, The Beloved Country" and international features such as "Judge Dredd" and "The Ghost and The Darkness".
Gill said she was approached about editing the Heartline movies by Curious Pictures for which she was editing "Hard Copy" – and found the project very "worthwhile".
"It was a great project to do. It is, I believe, a very worthwhile one, as well as being, hopefully entertaining and thought-provoking."
Gill said she did not have a favourite Heartlines film but loved every single one.
"They are all very moving; every one of them makes me cry. "Crossroads" is a real tear-jerker, about the loss of a child and the need to forgive. "The Good Fight", about a young woman who is raped and has to find the strength to carry on is also very lovely. It sounds extremely heavy but has a lightness and sweetness that counterpoints this", she said. "All the films affected me in some way, made me think and question my stand point on the issues they raised."
The biggest challenge, said Gill, was balancing the message the story was trying to convey with telling a story. "We didn't want the audience to feel as though they were having the message rammed down their throats, but we also wanted to make sure they weren't obscure or grey about the moral stand within the film."
Film Gallery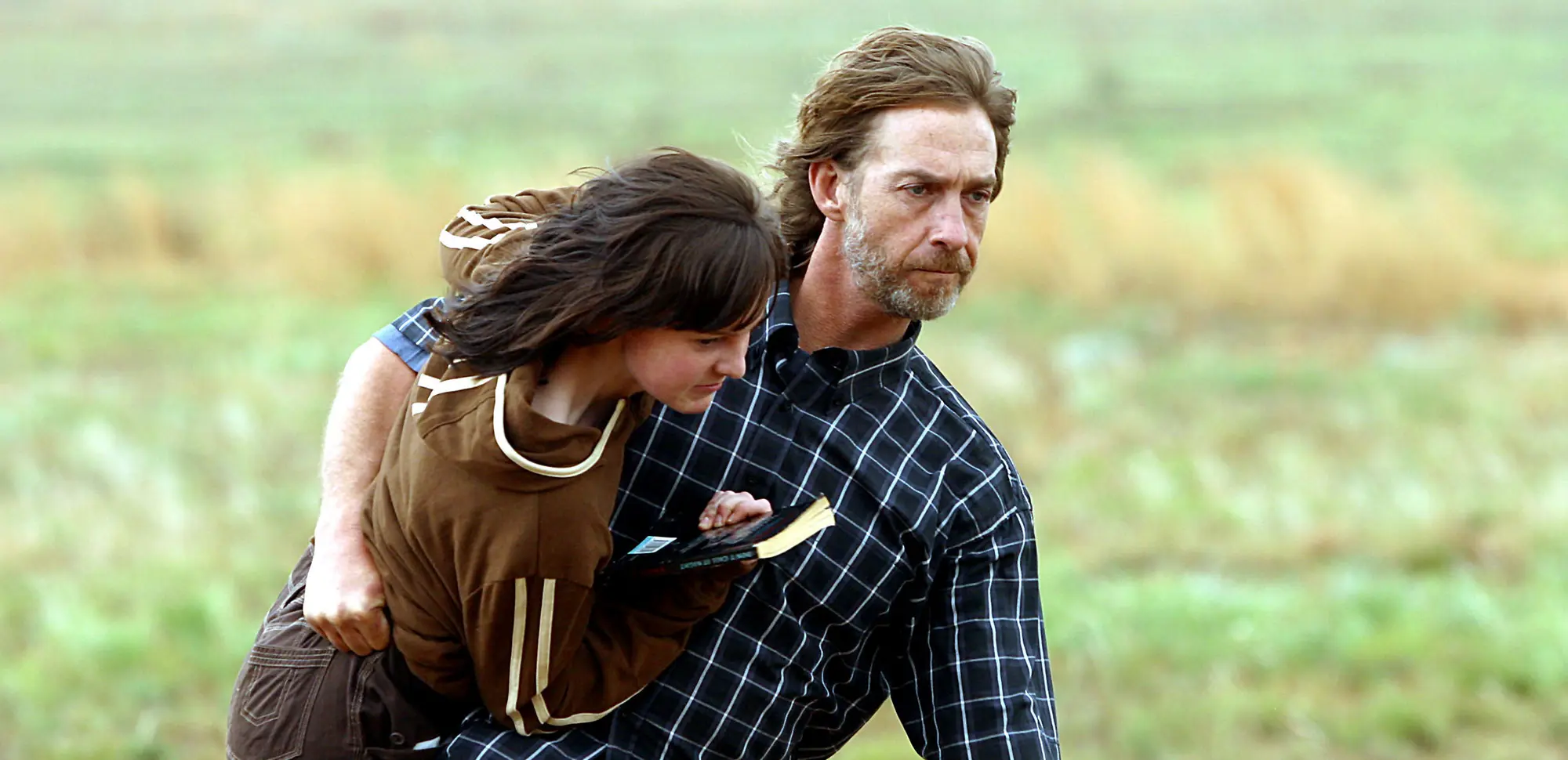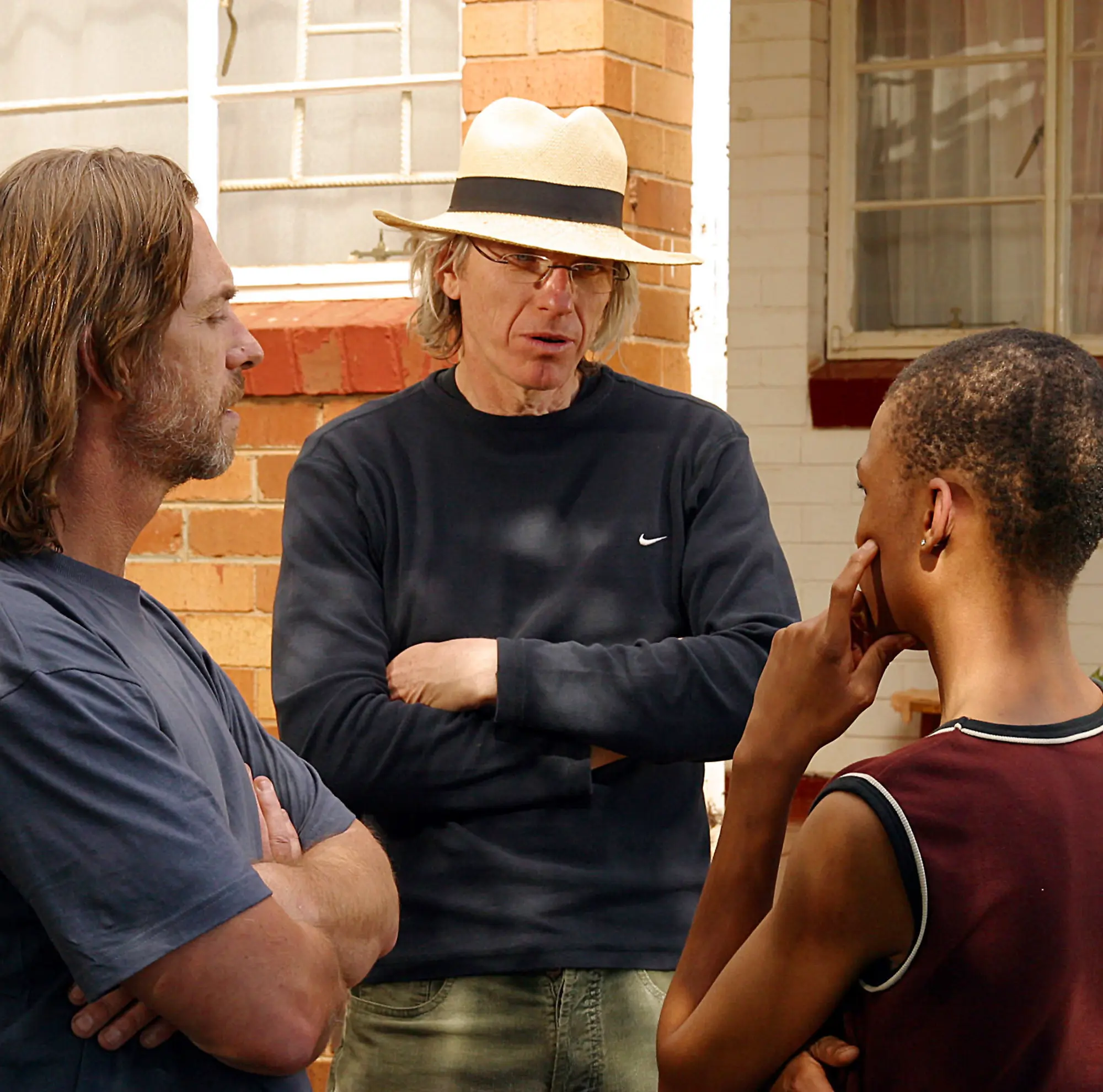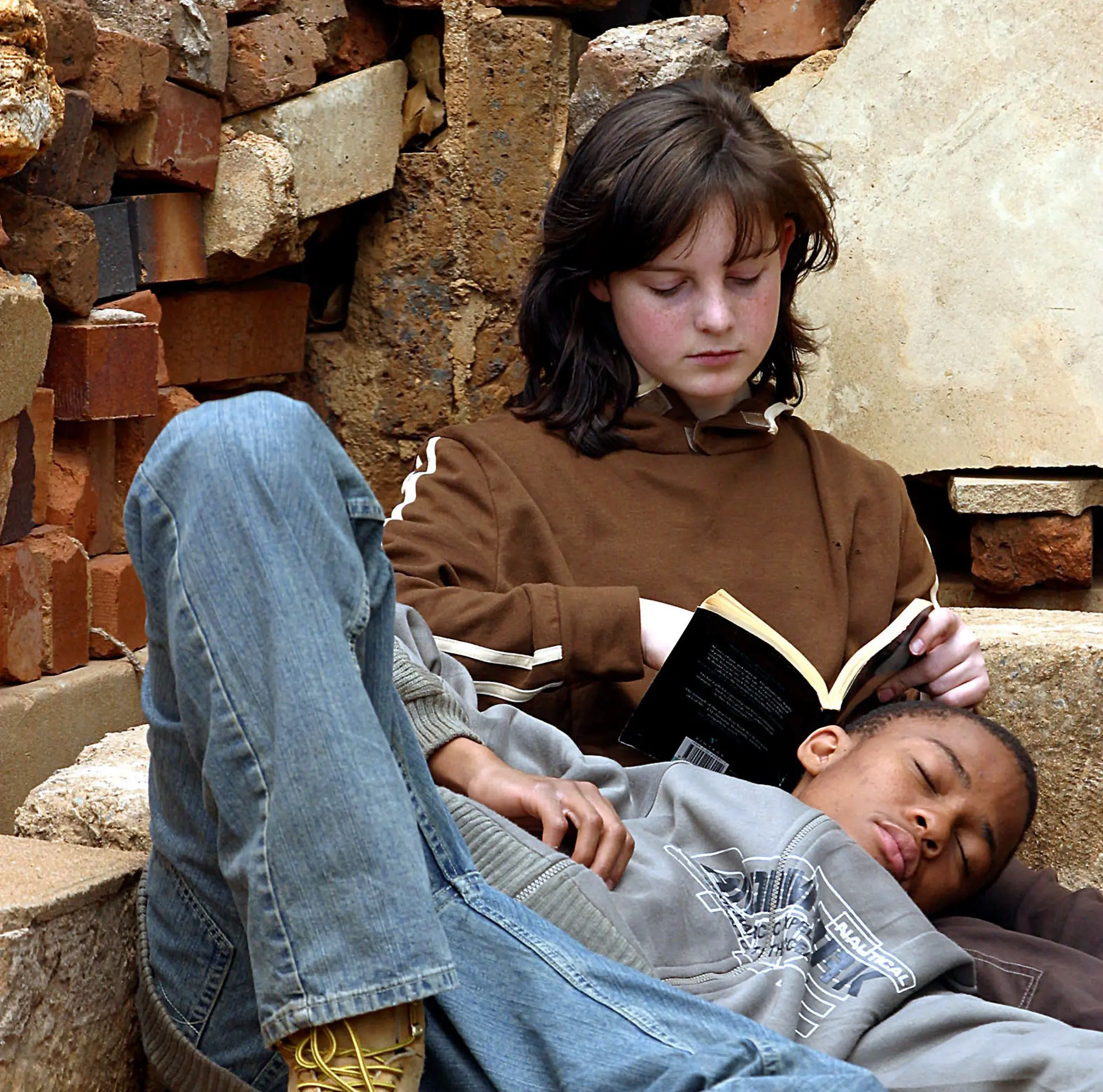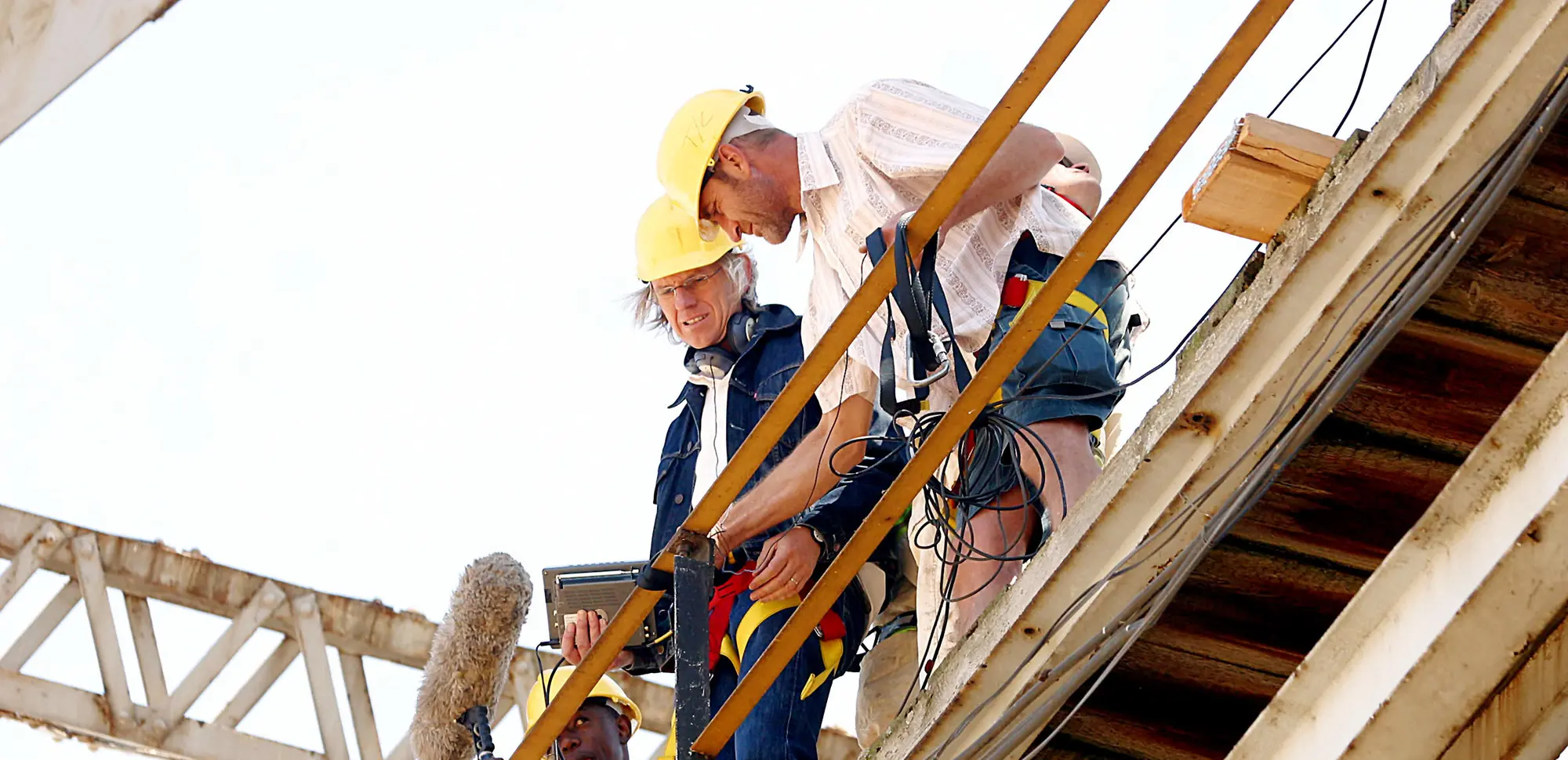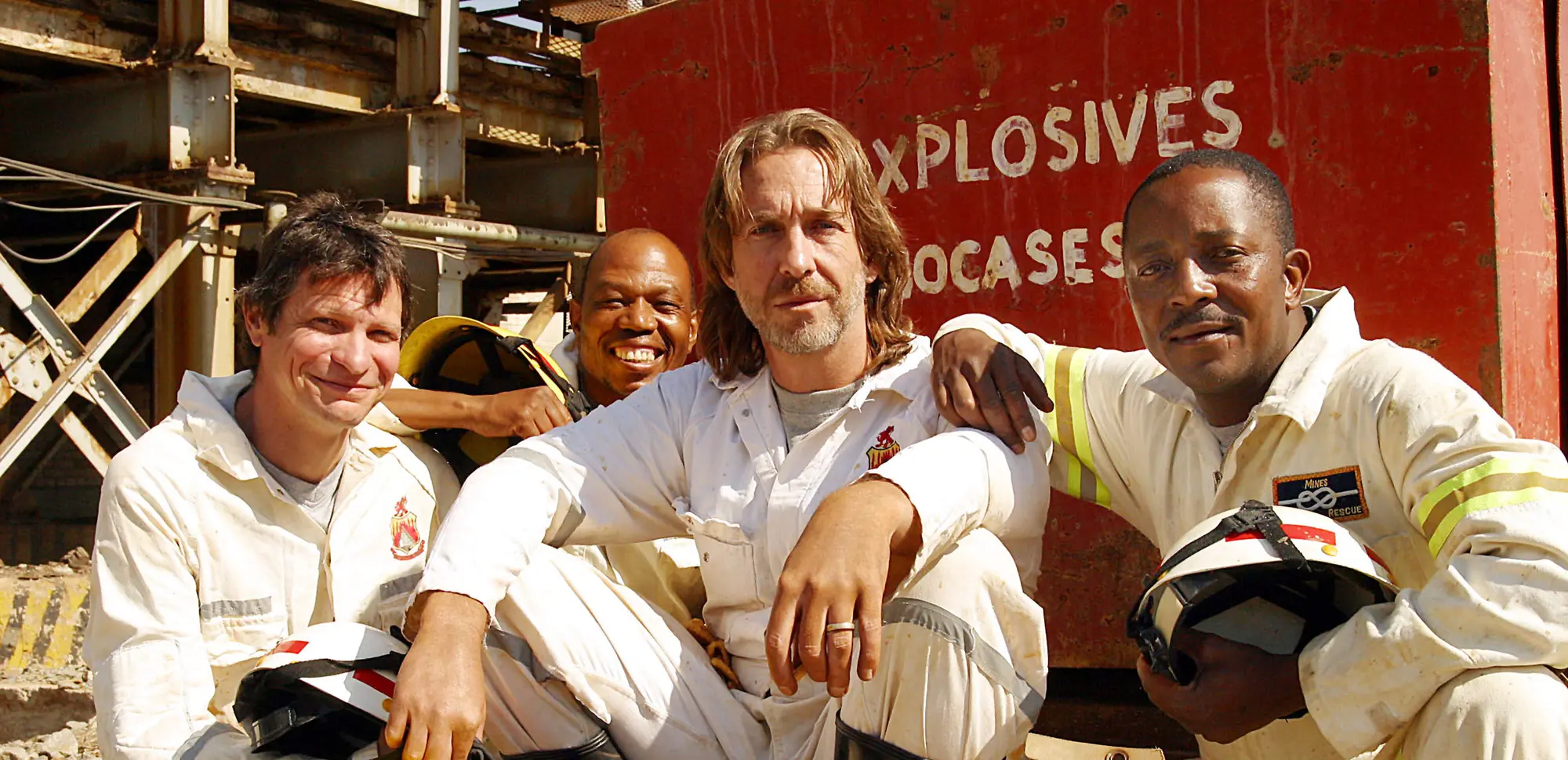 A journey of self-discovery
Neo Ntlateleng was surprised that a 15-year-old white girl from a top private school listened to music like D12 and Little John. Even for someone like Ntlateleng, who has a mixed group of friends, who would date someone outside of his own race, pre-determined perceptions of people sometimes creep into his social encounters. Charlotte Savage, who along with Ntlateleng plays a lead role in the first Heartlines movie, The Miners, is a hard-core rock fan. And you wouldn't tell by looking at the diminutive, sweet-faced girl. The value highlighted in The Miners is acceptance; the acceptance of transformation, people and their differences and of unalterable circumstances.
Nineteen-year-old Ntlateleng says he did take that lesson away with him after shooting the movie. "Some people tend to tense up when meeting others, especially those from different races. And we have all these expectations about them. We need to start looking beyond skin colour and harbour none of those expectations."
It's classic boy meets girl; the story as tender and sweet as any coming-of-age one would be. The backdrop is a small mining town where the prejudices of the past are still residual.
Fifteen-year-old Savage plays the role of Sandra Meyer, whose budding friendship with Ntlateleng's character, Moagi Mokwena, is intolerable to her father, played by Jonathan Pienaar.
Savage's own lesson acceptance came on set in the small mining town of Carltonville. "It's not worth being prejudiced. On a movie, you work with so many different people, some of whom you wouldn't usually interact with on a day-to–day basis. I probably would have never met Neo, had it not been for this film,"
But apart from the movie's central theme, what do values mean for these two young people?
"It's what keeps me in line. People often think artists have messed up values. Sometimes, yes, it's a balancing act, especially in a competitive industry like ours, but values include doing the things that help us live better lives and look out for each other," said Ntlateleng, who was born in Dube, Soweto.
Savage's key value is loyalty. "For me this is defined as not telling other people's secrets and sticking to your word. I always tell myself that if you always tell the truth, you'll have nothing to remember," The Miners is the first major movie in which Ntlateleng and Savage play leading roles, and they were well supported by a seasoned cast and crew. "The director Angus Gibson was just amazing. He allowed us to contribute to the film's development, especially in terms of the character sketching," Ntlateleng said. He suggested that Moagi's character be an artist to give his personality greater depth. Based on this suggestion, Gibson brought in the idea of Moagi's talent at making scrap metal sculptures.
Savage added, "Angus would ask about how I felt about the character and her development and it was not something he did randomly, but with sincerity, truly interested in my thoughts."
For Ntlateleng, one of the highlights for him was working with theatre icon Winston Ntshona who plays the recurring role of Isaiah, across all eight Heartlines movies. "If I could do this over again, I would, even for free," he says.
A grade 10 student at Roedean, Savage would like to pursue a career in fashion design once she's completed schooling as opposed to continuing with drama. "I love acting, but you're told what to do, but in fashion design, you can do whatever you want in terms of the creative output" She was fascinated by the creative concept behind the wardrobe choices for The Miners, "Our wardrobe was in dull colurs – all clothes were either brown or grey – they wanted us to mesh in with the environment, to be a part of the landscape we were shooting in."
Whereas most actors would publicise to family and friends their leading debut, Savage has decided to lay low. "I haven't told many people about my role in this movie. I'd rather they watch the films for what they are and be interested in the initative to create a national conversation on values, than watch them simply because I'm in it." Savage said.
By Saaleha Bamjee
Production Information
Running Time:

52min

Release Date:

2006

Rating:

PG13

Genre:

Drama

Language:

Setswana, English, Afrikaans, isiXhosa

Director:

Angus Gibson

Cast:

Jonathon Pienaar, Charlotte Savage, Neo Ntlateleng, Lennox Mathabathe, Grant Swanby, Sibongile Nojila, Nicola Hanekom

Written by:

Roger Smith, Michéle Rowe

Editor:

Megan Gill

Director of photography:

Thomas Marais
The Miners can be bought as part of the Heartlines 8 films – 8 values set.