"Accepting and owning your personal story is an invaluable gift."
Drawing from his deeply personal experience of the power stories, Heartlines CEO Dr Garth Japhet's debut book Like Water is for Fish is a testimony to the ways stories shape our lives, influence our choices and add colour to our world. Released in January 2021 and published by Pan Macmillan, this book is the culmination of a lifelong love of story.
Part personal narrative, part interviews with other influential South Africans, Like Water is for Fish is a journey through different lives and moments where people were affected, redirected and healed by story.
As a young boy, Japhet found his life radically shaped by the stories in the books he read – even being influenced in his choice to become a medical doctor by the tales he consumed. Japhet's fascination with the influence of stories prompted him to explore how, if stories had changed him, could he use story to change others?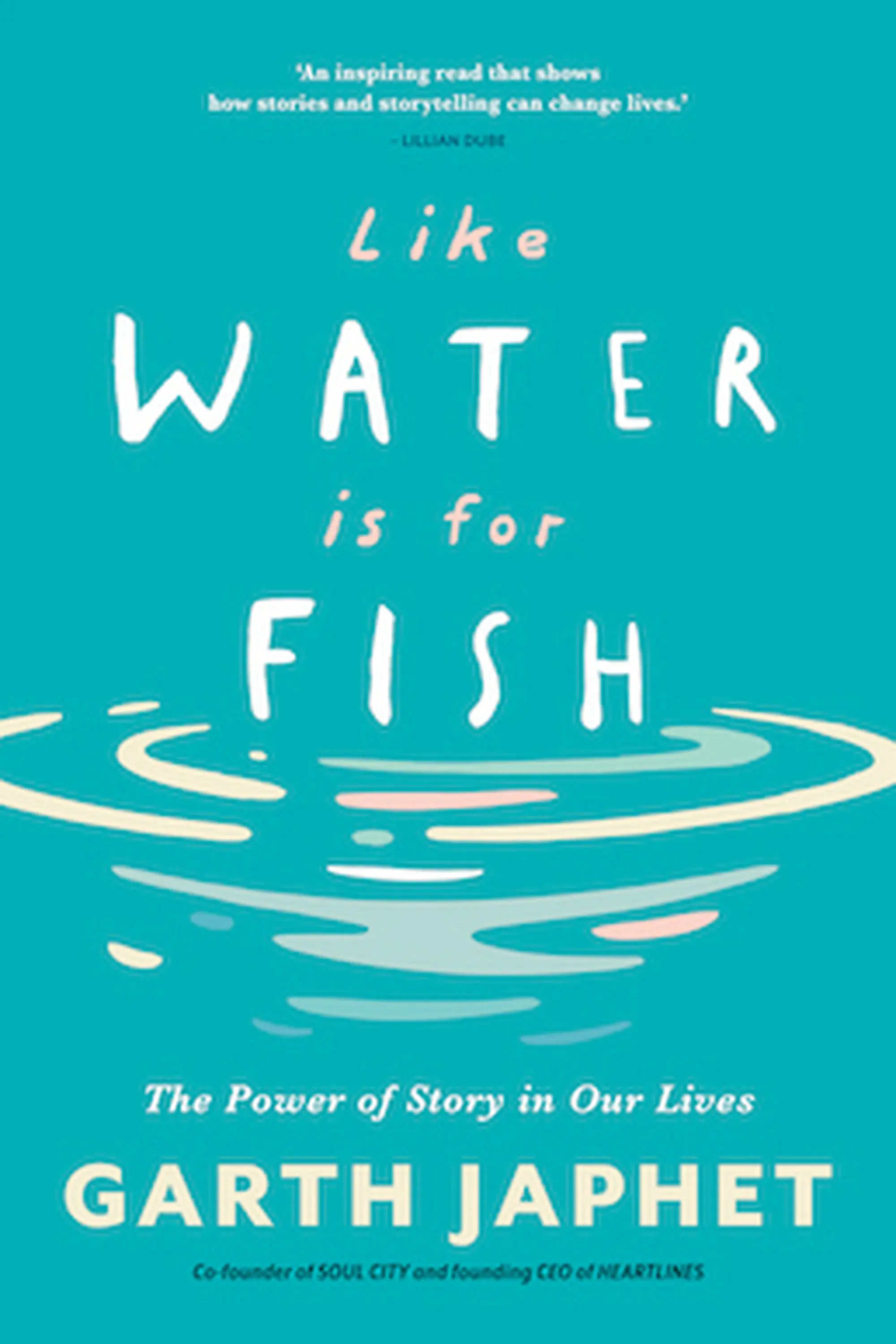 What's Your Story?
Japhet's love for stories and passion for the way they can increase social cohesion has been woven into much of Heartlines' work and informs how values are communicated through the stories told in films such as Beyond the River, Nothing for Mahala and Hopeville.
The power of story has also been harnessed to promote trust, understanding and reconciliation through What's Your Story?, one of Heartlines' headline projects.
To date, What's Your Story? has distributed over 8750 resources, trained 3540 leaders in personal storytelling, and conducted leadership engagements for hundreds of sector leaders. Through this project, Heartlines has undertaken more than 300 events in faith-based organisations and over 50 sessions in 20 workplaces.
Once people have tasted the healing power of stories, they continue to use the tool of story-sharing in multiple contexts and the resulting change in hearts and lives spills over into a positive impact for society as a whole.
"I hope that as you read this book you will be surprised by the power of story and recognise how central it is to our human experience. That you will be encouraged to engage with story in all its many facets; to understand yourself and others, to inspire, to influence and even to heal." – Garth Japhet, Like Water is for Fish
Heartlines
At Heartlines, the Centre for Values Promotion, we believe in the power of story and positive values to touch hearts and transform behaviour.
Featured