Esme's remarkable leadership has drawn aspirant young women to follow in her footsteps
News
Esme Bowers' reputation as a formidable leader in ministry and social justice activism was key when the young and ambitious co-founder of The Soul City Institute, Dr Garth Japhet, was looking for people to help launch his vision for a new values-based organisation, the NGO now known as Heartlines.
At the time, Esme was the chairperson of African Enterprise, an evangelism and discipleship organisation that targets Africa's cities. Garth was blown away by Esme's charisma when he saw her speak at a local conference and knew that they needed to get connected.
"He invited me to meet with him to discuss his new venture. He was extremely charming but also looked so young and vulnerable, so I decided immediately that I was going to help him carry out his new vision," she says with a warm giggle.
Her personality is as bright and lively as her multi-coloured purple, pink and blue cardigan, playful earrings and a bouncy hairstyle that sways with every movement. It's impossible to believe Esme recently turned 70.
17-year partnership
"The birth of Heartlines was an exciting time and I was thrilled to branch out into media and film production," she continues. "We had a very small staff and operated out of the Soul City offices and I remember helping with the first script for our eight Values films, which was our first project."
It was a partnership that would span 17 years, with Esme providing leadership as the longest-serving board member at Heartlines to date, a position from which she has recently stepped down.
But where did this incredible sense of leadership and drive come from? Esme's eyes glow as she takes a trip down memory lane.
"As a student at the age of 14, I became a social activist as I wanted to see justice and healing in our land. I grew up aware of the injustices caused by Apartheid and I come from a mixed-race family. I felt like my feet were stuck in between the worlds of white and black South Africans."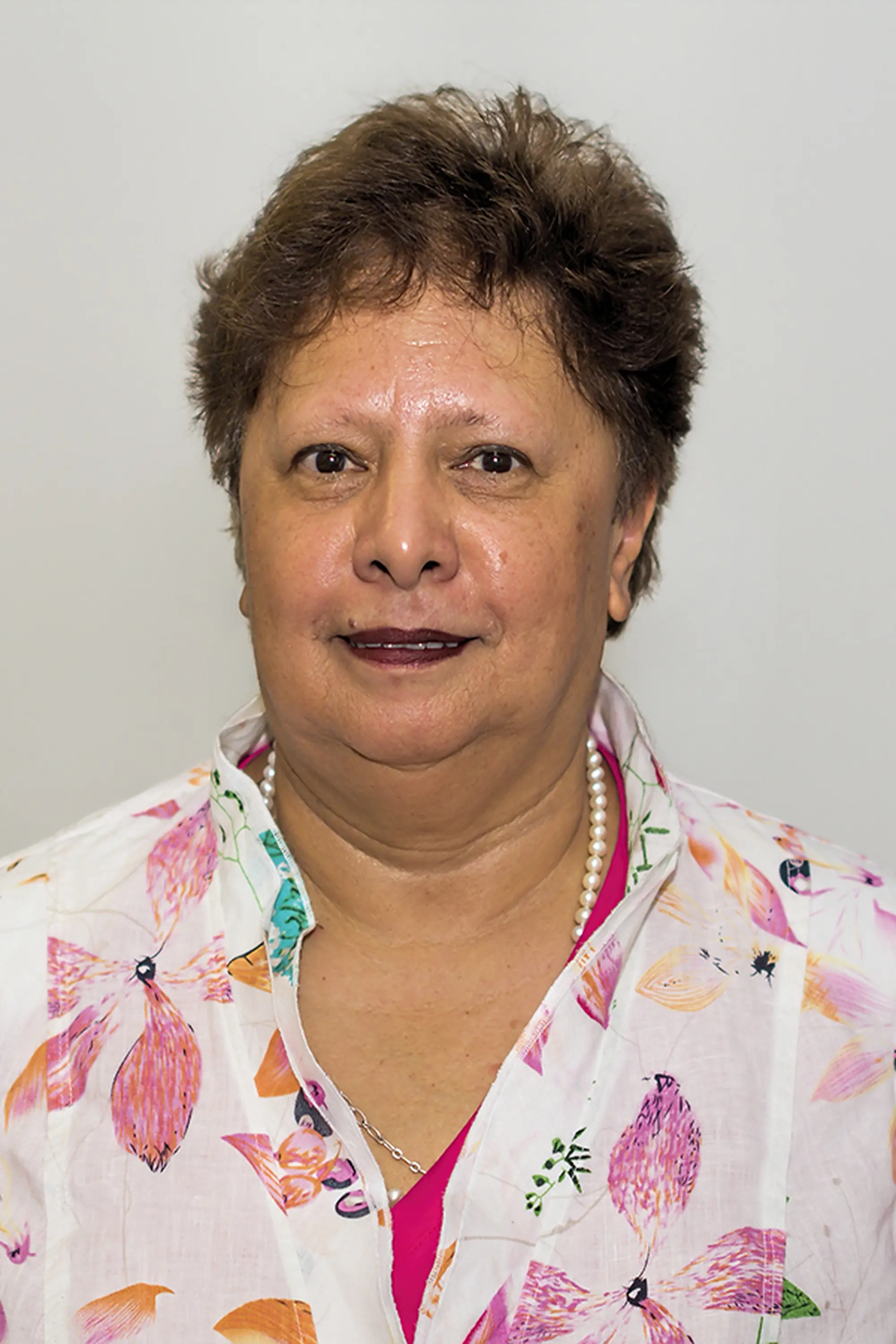 At the age of 18, Esme was elected Sunday school superintendent at the Methodist church.
"I began to understand the value of servant leadership. I learnt how to lead with integrity and love people unconditionally."
She also has a creative streak and went on to study fashion design. She was initially employed at one of the leading fashion houses in SA and then launched her own fashion design school. I enjoyed working in the fashion industry because I got an opportunity to interact with people. My experience with the local church gave me good management skills which helped me navigate a manufacturing company with high-end fashion wear."
While working in fashion, she married her husband, who is a minister and her calling to ministry and social justice started to outweigh her passion for fashion. She studied theology part-time and later started developing women in her community and her national church to become independent leaders.
Life as an activist
"In the 80s the community where I lived in Cape Town was very poor but I found that women of colour were very resilient. They fought to support their families and were raising children who would be the generation of leaders who would overthrow the apartheid government."
Her resilience did not go unnoticed in her early stages of church ministry and at times she was met with resistance.
"As a female activist I always experienced resistance. At times I was laughed at and ridiculed and much was said about me. I had to develop a strong voice but had to do it in a gentle and assertive way. All over the world there was a desire to hear strong women's voices but leadership spaces in the church were male-dominated and I had to develop the courage to speak up and develop negotiation skills."
Esme's skills led her to hold top positions as an ordained minister of the Full Gospel Church, President of the FBD National Women's Ministry, chairperson at African Enterprise and chairperson at the Evangelical Alliance of South Africa. She has also been an international secretary of the Lausanne Board, served the Movement for African National Initiatives as well as chairperson of the Pan African Christian Women's Alliance. And she served as the mission's director at her local church. Presently she serves the World Evangelical with 30% of her time as the director of the department church engagement
"I have retired from pastoral ministry after 45 years in service," she says, but there's a sparkle in her voice, which makes it evident that she has no intention of slowing down.
"My time has been taken up with a lot of interesting things, the women in my church developed a feeding program when Covid-19 struck and thus far we have supplied 80 000 meals to families affected by the virus and this has continued without my leadership," she says.
"I am also working as the international director for Leadership Development with TIRZAH, an organisation which has an emerging leadership program for young women. Currently we have 150 mentees in 6 continents between ages 20-35 and have developed learning material in 12 languages."
This women's month, Heartlines bids a fond farewell to Esme as she steps down from the board.
"I'm stepping aside so that Heartlines can have refreshing, new leadership that will lead its vision into the future. Serving at Heartlines has been a great accomplishment and my most memorable moments have been the multiple awards and recognition for the work that we have done" she says.
"I want to continue reaping the rewards of Heartlines' success so now I only want to be called in to attend glamorous events and accept endless awards on behalf of the organisation!"
Not a surprising closing statement from a woman who loves glamorous fashion and deserves to reap the endless fruits of her success.
Heartlines
At Heartlines, the Centre for Values Promotion, we believe in the power of story and positive values to touch hearts and transform behaviour.
Featured
If money could talk, what would mine say about me?
Read more